Hightlighted features
Number of houses

184 (none available)

Living area

33 to 123 m²

Number of rooms

3
Description
Grote diversiteit aan woningen:
Dit appartementencomplex in Amsterdam Noord biedt een grote diversiteit aan woningen. Van knusse studio's tot ruime driekamerappartementen. Allemaal voorzien van een luxe Bruynzeel keuken met inbouwapparatuur, een comfortabele badkamer, een balkon, een handige berging én vloerverwarming. De woningen variëren van woonoppervlak van 33 m² t/m maar liefst 123 m². Wonen in Gare du Nord betekent niet alleen luxe wonen met alles binnen handbereik, maar ook duurzaam wonen: Alle woningen zijn voorzien van energielabel A!

Wonen in een upcoming stuk van Amsterdam:
Het wooncomplex is gelegen in de interessante wijk Amsterdam Noord: Een levendige plek met een heleboel hotspots, zoals leuke restaurants, bars, hotels en winkels. Binnen 5 minuten met de metro naar Amsterdam Centraal, op 800 meter van de A10 en pal naast het metrostation. De bereikbaarheid van Gare du Nord is een klasse apart. Het appartementencomplex heeft een eigen parkeergarage, ruime fietsenstalling, horeca en zelfs een fitnessruimte. En dat in een wijk die volop in ontwikkeling is, met veel voorzieningen op loopafstand. Een unieke locatie om te wonen dus!

Kenmerken van Gare du Nord:
- Luxe appartementen van 33 m² t/m 132 m²
- Keuken voorzien van inbouwapparatuur en moderne badkamer
- Grote diversiteit aan woningen: Studio's tot riante appartementen
- Uitstekende bereikbaarheid in Amsterdam Noord
- Alles binnen handbereik en van alle gemakken voorzien
- Energielabel A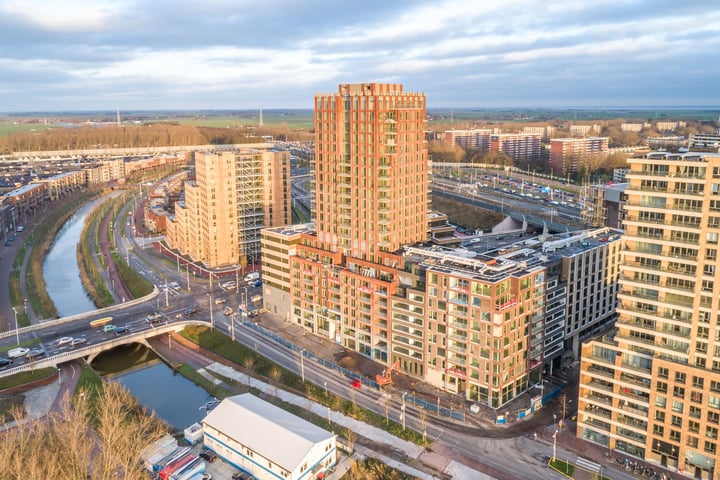 Residential property types
Of the 184 houses in this project none are available
Gare du Nord - Appartementen

Residential property with shared street entrance

From € 870 to 1,900 p/mo.

living area

33 to 123 m² Living area

number of rooms

3 rooms

There are no houses available of this type.

At this moment it's unclear when houses will be available.

Save this complex and we'll send you an e-mail when the availability changes.
Map
Cadastral boundaries
Buildings