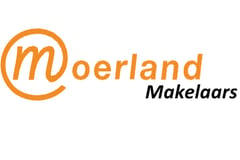 Moerland makelaardij o.g. b.v.
VOOR WONEN IN NIEUW-WEST
About us
Betrokken en professioneel, waarbij het belang van onze opdrachtgevers centraal staat!

Moerland makelaardij is sinds 1992 gevestigd in Amsterdam Nieuw West en is tevens het eerste NVM kantoor dat zich in dit stadsdeel heeft gevestigd. Als NVM makelaar voldoet Moerland aan strenge opleidings- en kwaliteitseisen en beschouwd Amsterdam Nieuw West primair werkgebied.

Alles onder 1 dak: Bij Moerland kunt u terecht voor verkoop, aankoop, taxatie en hypotheken.
Verkoop: Ons kantoor is bij uitstek uw partner voor de verkoop van uw woning in Amsterdam Nieuw West. Mede door de naamsbekendheid van ons kantoor, zichtlocatie, (lokale) marktkennis en netwerk maakt het mogelijk om voor u het maximale resultaat te behalen. Daarnaast ontzorgen wij u in deze spannende tijd! Heeft u verkoopplannen? laat het ons weten en we komen vrijblijvend langs voor kennismakingsgesprek met gratis waardebepaling ten behoeve van de verkoop van uw woning.
Aankoop: Het kopen van een woning is een van de belangrijkste gebeurtenissen in het leven van een mens; in ieder geval financieel veelal de grootste. Emoties spelen een rol waar een zakelijke en verstandige invalshoek is vereist. Wij staan u bij, bij het gehele traject. U moet onder andere denken aan beoordeling van bouwkundige staat van de woning, omgevingsfactoren, juridische aspecten, erfpacht, erfdienstbaarheden en wij voeren namens u de onderhandelingen met de verkoper. Aankoopbegeleiding is op basis van 'no cure no pay'.
Taxatie: Onze taxateurs zijn aangesloten bij het NWWI (Nederlands Woning Waarde Instituut). Hierdoor bent u verzekerd van een onafhankelijke, betrouwbare woningtaxatie. Geldverstrekkers stellen tegenwoordig hoge eisen aan taxatierapporten. Onze rapporten voldoen aan deze hoge eisen en worden hierdoor altijd geaccepteerd.
Hypotheken: Op verschillende momenten in je leven kun je hypotheek advies nodig hebben. Niet alleen bij het kopen van je eerste huis. Maar ook als je wilt verhuizen naar een andere koopwoning, als je verbouwplannen hebt of als je wilt besparen op je maandlasten. Wij werken samen met Hypotheekvisie, Erkende Hypothecaire Planners.
Wil je graag advies? Neem dan contact op met Hypotheek Visie. Het eerste gesprek is gratis.
020 - 610 33 66 - info@moerland.nl

Moerland, niet voor niets al meer dan 25 jaar de makelaar van Amsterdam Nieuw West!
What we do
Gecertificeerd

VastgoedCert and NVM

Aanbod

Woningen and Appartementen

Diensten

Verkoop, Aankoop and Taxaties (ook NWWI)

Website

Plattegronden zien en downloaden

Specialismen

Westelijke Tuinsteden
Tussen Meer 286,
1069 DZ Amsterdam
Today opened until 17:00, available by phone until 20:00
All contact details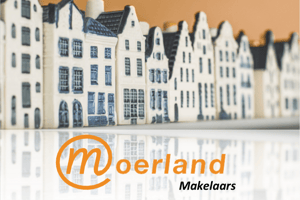 Reviews
contact verliep goed en erg prettig, kwam natuurlijk ook omdat ik dhr Moerland al jaren ken o.a. via mijn toenmalige werk op een notariskantoor. De be...
9.1
Sale
In the past 2 years, 21 clients wrote a review about this agent:
9.1

Knowledge of the local market

9.1

Expertise

9.1

Service and support

9

Price/quality
All reviews (

70

)
9.3
Buy
In the past 2 years, 2 clients wrote a review about this agent:
9.5

Reachability and communication

9.5

Expertise

9

Negotiation and results

9

Price/quality
All reviews (

3

)
Contact
Visiting and mailing address
Tussen Meer 286
1069 DZ Amsterdam
Opening hours
Monday

Mon

9:00 - 17:00

Tuesday

Tue

9:00 - 17:00

Wednesday

Wed

9:00 - 17:00

Thursday

Thu

9:00 - 17:00

Friday

Fri

9:00 - 17:00

Saturday

Sat

Closed

Sunday

Sun

Closed
At this office, you can also make appointments for viewings outside these opening hours.
Calling hours
Monday

Mon

9:00 - 20:00

Tuesday

Tue

9:00 - 20:00

Wednesday

Wed

9:00 - 20:00

Thursday

Thu

9:00 - 20:00

Friday

Fri

9:00 - 20:00

Saturday

Sat

9:00 - 17:00

Sunday

Sun

9:00 - 17:00
Error while loading the page. Please try again.