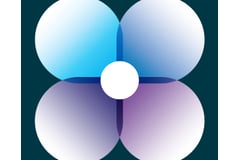 DoeksenKlein Makelaardij
Uw makelaar in GROOT Amsterdam en omstreken!
About us
DoeksenKlein makelaardij is een nieuw en verfrissend makelaarskantoor, gevestigd in de Amsterdamse Pijp. Het kantoor wordt geleid door Inge Doeksen en Ida Klein, twee gecertificeerde en zeer ervaren registermakelaars die de woningmarkt in Amsterdam en omgeving op hun duimpje kennen. Met hun Noord-Hollandse nuchterheid en no nonsense mentaliteit weten zij het hoofd koel te houden in de soms hectische Amsterdamse woningmarkt. Voor DoeksenKlein staat het belang van de klant voorop en daarom wordt er maatwerk geboden. Want iedere klant is namelijk anders en verdient daarom een eigen aanpak. Wilt u buiten kantooruren of in het weekend een afspraak maken? Geen probleem! DoeksenKlein realiseert zich dat je in deze tijd flexibel moet zijn en snel moet anticiperen op ontwikkelingen van de markt. Het kantoor levert een totaalpakket waarin alle aspecten van het aan- of verkopen van een woning vertegenwoordigd zijn. Zoekt u een huis of wilt u een huis verkopen dan zult zich bij makelaarskantoor DoeksenKlein echt thuis voelen. Want DoeksenKlein doet meer dan alleen het uitvoeren van de opdracht!
What we do
Taxateur NWWI/TaxateursUnie

Amsterdam en omgeving

Aankoop

Begeleiding, advisering, onderhandeling

Verkoop

Betrokkenheid, bereikbaarheid en flexibiliteit

Verhuur (NVM)

Verhuur begeleiding van woningen/appartementen
Frans Halsstraat 110,
1072 BZ Amsterdam
Today opened until 20:00, available by phone until 20:00
All contact details
Contact
Visiting and mailing address
Frans Halsstraat 110
1072 BZ Amsterdam
Opening hours
Monday

Mon

8:30 - 20:00

Tuesday

Tue

8:30 - 20:00

Wednesday

Wed

8:30 - 20:00

Thursday

Thu

8:30 - 20:00

Friday

Fri

8:30 - 20:00

Saturday

Sat

10:00 - 13:00

Sunday

Sun

Closed
At this office, you can also make appointments for viewings outside these opening hours.
Calling hours
Monday

Mon

8:30 - 20:00

Tuesday

Tue

8:30 - 20:00

Wednesday

Wed

8:30 - 20:00

Thursday

Thu

8:30 - 20:00

Friday

Fri

8:30 - 20:00

Saturday

Sat

10:00 - 13:00

Sunday

Sun

Unavailable