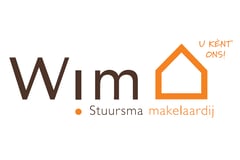 Wim Stuursma Makelaardij
Met een compleet pakket aan diensten is Wim uw partner op het gebied van wonen!
About us
Wim Stuursma Makelaardij is een gerenommeerd full-service makelaarskantoor met twee gecertificeerde NVM-makelaars, een volledige eigen binnendienst, een servicekantoor in Borger en een presentatievitrine in Stadskanaal. Wims werkgebied strekt zich uit van de Drentse Hondsrug tot en met het Veenkoloniaal gebied. Bekijk ons actuele aanbod!
Full-service makelaar
U wilt een totaalpakket? Wim regelt het. Wim biedt u, samen met zijn betrokken team, een compleet pakket aan diensten als het gaat om het kopen, verkopen, taxeren, huren of verhuren van een huis, bedrijfspand of recreatiewoning. Ook voor betrouwbaarhypotheekadvies kunt u bij Wim terecht.
Ervaren NVM-makelaar
Wim combineert ervaring en vakmanschap met inzicht in de markt en een personal touch. Wim denkt met u mee, heeft een no-nonsense mentaliteit en levert maatwerk. Zijn team is betrokken en zeer gedreven. Wim is bovendien NVM-makelaar en daar profiteert ú van.
Gratis eerste gesprek
Maak ook kennis met Wim! Tijdens een vrijblijvend eerste gesprek, dat wij u kosteloos aanbieden, beantwoorden wij graag al uw vragen. Neem gerust contact met ons op, of loop eens binnen bij ons servicekantoor in Borger. Wim en zijn team zijn u graag van dienst!
What we do
Aanbod

Woonhuizen, Recreatiewoningen and Bedrijfsobjecten

Diensten

Verkoop, Aankoopbegeleiding, Taxaties (o.a. NWWI en Taxateursunie), Verhuurbemiddeling and Hypotheekadvies

Verkoop begeleiding

Full service, Deskundig, Betrokken en Persoonlijk

Werkgebied

Drenthe en Groningen

Certificering

NVM, VastgoedCert, NWWI en Taxateursunie

Aankoop begeleiding

Advies, Bemiddeling en Hypotheekadvies

website

Www.wimstuursma.nl

Facebook

Https://nl-nl.facebook.com/pages/Wim-Stuursma-Make
Kruisstraat 2 a,
9531 JE Borger
Today opened until 17:00, available by phone until 17:00
All contact details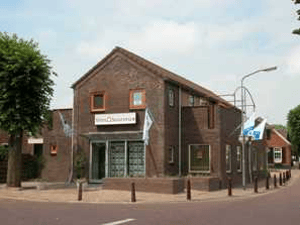 Reviews
Goede makelaar Mark Van Klinken, heeft ons goed geholpen en begeleid met de koop en verkoop. Komt zijn afspraken na en houd ons van alles op de hoogte...
Error while loading the page. Please try again.