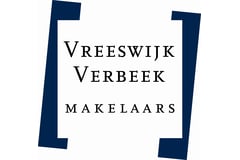 Vreeswijk Verbeek
Uw kennis partner voor de woningmarkt in de kring Haaglanden en buitengebied!
About us
Wij zijn de makelaar voor starters, stijgers en gestegenen.
Wij kopen en verkopen objecten voor u binnen de kring Haaglanden en Westlandelijk gebied.
Een huis kopen of verkopen doen de meeste mensen slechts een paar keer in hun leven; voor ons is dit dagelijks werk. Met ons verdrinkt U niet in het moeras dat huizenmarkt heet. Bovendien voorkomen wij een hoop financiële ellende bij de aspirant-koper die, verblind door liefde voor een pand, niet meer kritisch kijkt naar eventuele gebreken.
Zo wordt met ons de aankoop of verkoop nooit een teleurstelling achteraf.

Onze persoonlijke aanpak en empathie in de wensen van de klant beperken het leed van de slopende zoektocht naar de ultieme woonbestemming. Daarnaast zijn wij vaak in een vroegtijdig stadium op de hoogte van objecten die op de markt zullen komen. Een belangrijk deel van onze activiteiten is er op gericht een passende koper te vinden voor uw huis. Wij bepalen de prijs, de verwachte opbrengst en stellen een plan van aanpak op. We maken een inschatting van de tijdsduur tussen aanbod en verkoop van het object.
Vanuit onze expertise schrijven we de aanbevelingstekst met een hoge attentiewaarde. Gezien onze reputatie op het vlak van exclusievere woonobjecten, genereren onze objecten per definitie veel aandacht mede ingegeven door het altijd sterk bepalende beeldwerk.
It's all in the details.
What we do
Website

Presentatie aanbod op diverse social networksites, grote heldere foto's en inzoomvideo's and uw eigen digitale woningdossier en internetsite

Dienstverlening

Verkoop, full service, aankoop vanaf € 1195 met keuzepakketten , NWWI taxaties vanaf € 400 binnen 24 uur , Verhuur and Aanhuur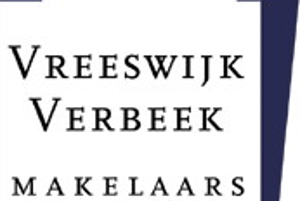 Reviews
Afspraak is afspraak. Heeft oog voor de belangen van alle partijen (zonder daarbij het belang van de verkoper uit het oog te verliezen). Communiceert ...
9.6
Sale
In the past 2 years, 13 clients wrote a review about this agent:
9.7

Knowledge of the local market

9.6

Expertise

9.6

Service and support

9.6

Price/quality
All reviews (

53

)
9.9
Buy
In the past 2 years, 7 clients wrote a review about this agent:
9.7

Reachability and communication

9.9

Expertise

10

Negotiation and results

10

Price/quality
All reviews (

20

)
Contact
Visiting and mailing address
Kraaienlaan 18
2566 RG Den Haag
Opening hours
Monday

Mon

8:45 - 17:30

Tuesday

Tue

8:45 - 17:30

Wednesday

Wed

8:45 - 17:30

Thursday

Thu

8:45 - 17:30

Friday

Fri

8:45 - 17:30

Saturday

Sat

Closed

Sunday

Sun

Closed
Error while loading the page. Please try again.