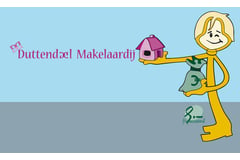 Duttendael Makelaardij
Begeleiding en Service worden bij 'Duttendael' met een hoofdletter geschreven.
About us
Duttendael NVM makelaardij ligt midden in de wijk Duttendel aan het Han Stijkelplein grenzend aan de rand van de duinen.
Wij hebben een klein team, bestaande uit 3 makelaars en een hypotheek adviseur, werkzaam in het gebied Den Haag en omstreken, zoals Wassenaar, Voorburg, Rijswijk en Leidschendam.
Voorop staat bij ons betrouwbaarheid en vakkundigheid, in combinatie met een zeer ruime marktkennis.
Door de combinatie van hypotheek- en aankoop advies kunnen we vervolgens snel handelen en dat zorgt ervoor dat we vooraan staan in geval van aankoop.
Via onze relaties zijn we in staat om scherpe tarieven te bieden voor:
notaris – taxateur – bouwkundige – hypotheken
Wij staan voor succes en enthousiaste reacties gelden daarbij als de beste referenties.
What we do
Diensten

Diverse verkoop en aankoop pakketten

Dienstverlening

Ontzorgen

Specialisme

Aankoop met compleet financieringsplaatje

Aanbod

Woningen and Appartementen
Han Stijkelplein 15,
2597 NS Den Haag
Today closed, currently not available by phone
All contact details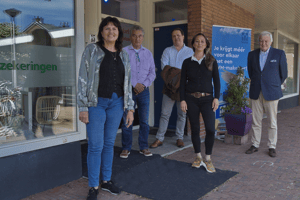 Reviews
Micheline en Roefke hebben ons geweldig begeleidt met de verkoop van ons oude en de koop van ons nieuwe huis. Het warme, persoonlijke contact gecombin...
Error while loading the page. Please try again.