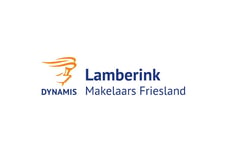 Lamberink Makelaars Friesland
Makelaars met meerwaarde, groot netwerk en persoonlijke aandacht.
About us
Welkom bij Lamberink Makelaars Friesland
Of je een huis wilt verkopen, een aankoopmakelaar zoekt, een nieuw huis wilt bouwen, een taxatierapport nodig bent, een bedrijfspand zoekt, behoefte hebt aan onafhankelijk hypotheekadvies of je verzekeringen voordelig wilt regelen … voel je welkom bij Lamberink!
Bewezen resultaat*
Landelijk Wonen
Een van onze specialismen is het landelijk wonen. Daarom zijn we aangesloten bij Buitenstate. Een selecte groep van makelaars die thuis zijn in het landelijk wonen.
Voor de verkoop van woonboerderijen en andere buitenhuizen maken wij gebruik van de landelijke database van Buitenstate met ruim 20.000 ingeschreven zoekers. Kijk voor meer info op buitenstate.nl
Exclusief Wonen
Voor de verkoop van landhuizen, herenhuizen, villa's en penthouses in het hogere prijssegment maken wij gebruik van Dynamis Exclusief. Het landelijke platform voor exclusief aanbod van Dynamis, waar Lamberink partner in is. Voor meer info: dynamis.nl/exclusief.
Verkoopplannen?
Wat voor huis je ook hebt, wij komen graag bij je langs voor een gratis waardebepaling.
Bel voor een afspraak met een van onze vestigingen.
Leuk huis gezien bij een andere makelaar?
Maar … wat moet je bieden en hoe pak ik het verder aan? Wij helpen je graag als jouw eigen aankoopmakelaar. We zorgen er voor dat je niet te veel betaalt en geen kat in de zak koopt als het gaat om bouwkundige gebreken. De kosten die we voor de aankoopbegeleiding rekenen verdienen we in de regel dubbel en dwars voor je terug!
Nieuwbouw
Denk je er over om een compleet nieuw huis te kopen? Kijk op lamberink.nl voor onze actuele nieuwbouwprojecten in de provincies Groningen, Friesland, Drenthe en Overijssel.
Droomhuis bouwen op eigen kavel?
De Woonwensfabriek (onderdeel van Lamberink) biedt tal van prachtige onder architectuur (en op maat) ontworpen bouwplannen in alle stijlen. Kijk op woonwensfabriek.nl.
Hypotheekadvies
Voor een onafhankelijk hypotheekadvies verwijzen wij u graag door naar de specialisten van De Hypotheker in Bolsward, Dokkum, Drachten, Heerenveen, Leeuwarden en Sneek. Clienten van deze vestigingen van De Hypotheker profiteren van een korting op de makelaarskosten wanneer ze Lamberink Makelaars Friesland inschakelen als aankoopmakelaar.
What we do
Dienstverlening

Aan- en verkoop, taxaties en financieel advies and bedrijfsmatig vastgoed

Soort aanbod

Appartementen, eengezinswoningen en nieuwbouw

Website

Lamberink.nl
Reviews
van de makelaar heb ik een zeer goede begeleiding gehad en hij heeft tijdens de onderhandelingen een zeer goede prijs voor mijn huis kunnen verkrijgen...
8.6
Sale
In the past 2 years, 31 clients wrote a review about this agent:
8.5

Knowledge of the local market

8.7

Expertise

8.7

Service and support

8.5

Price/quality
All reviews (

109

)
10.0
Buy
In the past 2 years, 1 clients wrote a review about this agent:
10

Reachability and communication

10

Expertise

10

Negotiation and results

10

Price/quality
All reviews (

7

)
Contact
Visiting address
Markt 2
9203 AA Drachten
Mailing address
Postbus 53
9000 AB Grou
Opening hours
Monday

Mon

By appointment

Tuesday

Tue

By appointment

Wednesday

Wed

By appointment

Thursday

Thu

By appointment

Friday

Fri

By appointment

Saturday

Sat

By appointment

Sunday

Sun

Closed
At this office, you can also make appointments for viewings outside these opening hours.
Calling hours
Monday

Mon

9:00 - 19:00

Tuesday

Tue

9:00 - 19:00

Wednesday

Wed

9:00 - 19:00

Thursday

Thu

9:00 - 19:00

Friday

Fri

9:00 - 19:00

Saturday

Sat

Unavailable

Sunday

Sun

Unavailable
Error while loading the page. Please try again.