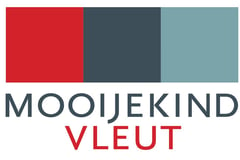 Mooijekind Vleut Makelaars Haarlem
Hét makelaarsteam met de beste specialisten, expertise en slagkracht.
About us
Wij vinden wonen van levensbelang. Voor iedereen. Een huis moet een thuis zijn én een goede investering. Wij willen mensen graag duurzaam gelukkig maken. Met de verkoop- of aankoopprijs, met elke beslissing, met het hele proces. Dat is ons vak.
Alle kennis voor u
Daar gaan we heel ver in. Met goede opleidingen, voortdurende kennis-updates en specialistische expertises. Met technische en financiële know-how en de beste netwerken. We zijn thuis in huizen, thuis in buurten.
De ideale match tussen huis, mens en wens
We kennen de obstakels in iedere fase van het aankoop- en verkoopproces en begeleiden de soms ingewikkelde beslissingen intensief. Zorgen voor een zorgeloos traject. Dat doen we al veertig jaar. Dat is een hoop mensenkennis, veel markt-inzicht en heel veel huizenoverdrachten bij elkaar.
Wilt u meer weten over onze diensten? Kijk op www.mooijekindvleut.nl of neem direct contact op via 023 - 542 02 44 of info@mooijekindvleut.nl.
What we do
Taxaties

NWWI, BOG en NHG

Gecertificeerd

VastgoedCert, NWWI, NVM and MVA Certified Expat Broker

Webiste

Mooijekindvleut.nl

Facebook

Facebook.com/mooijekindvleutmakelaars

Instagram

Instagram.com/mooijekind_vleut

Diensten

Aankoop, Verkoop, Nieuwbouw, Verhuur and Waardebepalingen
Gedempte Oude Gracht 124,
2011 GX Haarlem
Today opened until 17:30, available by phone until 17:30
All contact details
Reviews
Nooit eerder een makelaar ingeschakeld. MooijekindVleut heeft ons goed geholpen, niet alleen de persoonlijke makelaar, maar ook de medewerkers van de ...
Error while loading the page. Please try again.