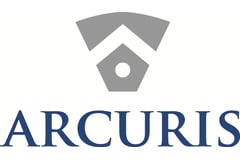 Arcuris Makelaars
Arcuris, de makelaar die voor ú werkt
About us
Welkom bij Arcuris Makelaars.

Je hebt verhuisplannen in Almere of Lelystad? Je oriënteert je of bent al actief aan het zoeken naar een nieuwe woning? Of wil je je huidige woning verkopen? Neem contact met ons op!
Bij Arcuris weten wij dat het kopen of verkopen van een woning een spannende gebeurtenis is. Dat doe je tenslotte niet elke dag. Er komt veel bij kijken. Daarom schakel je de hulp in van de makelaars van Arcuris en profiteer je van de volgende voordelen:
Goede kennis van de locale markt
Ervaren medewerkers met passie voor wonen
Groot aanbod van woningen
Groot bestand van zoekers en toegang tot Funda en andere data
Betrouwbaar en goede reviews
Onze makelaars – lid van de NVM - hebben actuele kennis van de markt en kunnen scherp onderhandelen en je belangen behartigen. Arcuris heeft altijd een groot aanbod van woningen in de regio. Ons kantoor zoekt altijd nieuwe woningen voor de verkoop i.v.m. de grote vraag van kopers.
Arcuris is ook gespecialiseerd in het verkopen van voormalige huurwoningen en richt zich ook op de professionele opdrachtgevers als beleggers en woningbouwcorporaties.
Maar Arcuris kan meer voor je betekenen. Ook voor een (NWWI) taxatie of ander advies op het gebied van wonen adviseren wij graag.
Ons kantoor is al 25 jaar actief en was vroeger onderdeel van Kamerbeek en later Meeús. Dus voor vele een vertrouwd gezicht in de markt.
Arcuris, de makelaar die voor ú werkt
What we do
Specialisme

Verkoop, aankoop, nieuwbouw, taxaties and uitponden

Aanbod

Woningen, Appartementen, Nieuwbouw and Vrijstaande woningen

Doelgroepen

Starters, Gezinnen, Alleenstaanden and Senioren

Gecertificeerd

VastgoedCert, NVM and NWWI
Schoutstraat 110,
1315 EZ Almere
Today opened until 17:30, available by phone until 17:30
All contact details
Reviews
Eerste gesprek klikte het al meteen, wilde een keuze uit drie makelaars, maar na 1 gesprek was het al duidelijk en geen andere makelaars meer uitgenod...
Error while loading the page. Please try again.