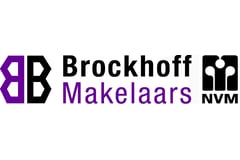 Brockhoff Makelaars
Huis verkopen? Start met een gratis waardebepaling!
About us
*for English see below*
Wij houden van huizen EN van de mensen die er in wonen. Die twee bij elkaar brengen is ons vak. Prachtig werk: elke dag weer!
Wilt u uw woning verkopen, een woning aankopen, verhuren of bent u op zoek naar een nieuwbouwwoning? Wilt u een hypotheek of verzekering afsluiten of juist een bedrijfspand verkopen? Alle specialisaties vindt u bij ons onder een dak: we maken onze dienstverlening immers graag compleet.
Brockhoff makelaars is al jarenlang de marktleider in Amstelveen en omstreken. Wij zijn onderdeel van de Vivantus groep, hierdoor bent u verzekerd van de modernste marketingtools, innovatieve technieken en heeft u de voordelen van een groot landelijk netwerk van ruim 30 kantoren. In die combinatie ligt onze kracht en dat is in het voordeel vanonze klanten: een optimaal aan- of verkoopresultaat.
Beoordeeld met een 9,0 door onze opdrachtgevers: Op Funda zijn wij door onze opdrachtgevers op basis van ruim 200 beoordelingen gemiddeld beoordeeld met een 9,0 en daar zijn wij trots op! Graag gaan wij met ons enthousiaste team van vakmensen ook voor u aan de slag!
Vrijblijvend kennismaken? Wij maken graag een afspraak voor een vrijblijvende waardebepaling of bespreken samen deze samen met u thuis, op ons kantoor of via een videocall uw woonwensen of verhuisplannen. U kunt ons dagelijks van 08.30 tot 17.30 uur bereiken via mail info@brockhoff.nl of telefoon 020-5437373
Tot binnenkort & hartelijke groet,
team Brockhoff Makelaars
-------------------------------------------------------------------------------------------------------------------------
We love houses AND the people living in them. Bringing the two together is our job. The best job in the world every day of the year!
Are you thinking about selling your home, buying a new home or renting one? Our team of professionals are ready to assist you on your journey. We also specialize in new built properties throughout the country. Please contact us so we can inform you about all the current projects we have on offer. Are you in the market to buy, sell or rent a commercial property or do you need mortgage or insurance advice, our team of brokers are ready to help. At Brockhoff Makelaars you will find all these different services under one roof.
Brockhoff makelaars has been the market leader in Amstelveen and surroundings for many years. We are part of the Vivantus group, so you are assured of the most modern marketing tools, innovative techniques and you have the advantages of a large national network of more than 30 real-estate offices. Our strength lies in that combination, this is to the advantage of our customers and secures an optimal purchase, rental or sales result.
We have been rated with a 9.0 by our clients on Funda. This is based on over 200 client reviews and as you can imagine we are very proud of that result! Our team of enthusiastic professionals is ready to help you secure the sale, purchase or rental of your next property!
Would you like to schedule an appointment for a commercial sales advice? Of course this is completely free of charge. We can discuss your housing wis
What we do
Verkoop & aankoop

Door persoonlijke aanpak marktleider in de regio

Soort aanbod

Nieuwbouwadvies, woning- en bedrijfsvastgoed

Website

Www.brockhoff.nl

Social media

Https://www.instagram.com/brockhoffmakelaars/ and https://www.facebook.com/brockhoffMakelaars/

Werkgebied

Amstelveen, Uithoorn, Amsterdam, Abcoude and Aalsmeer

Werkwijze

Innovatief, transparant & persoonlijk

Dienstverlening

Verkoop, Aankoop, Taxaties, Verhuur and Nieuwbouw

Specialisme

Verkoop, Aankoop, Verhuur, Wonen and Nieuwbouw

Soort aabod

Appartementen, eengezinswoningen en kavels, BOG, kantoor- en winkelruimte and Bestaande bouw, nieuwbouw
Keizer Karelweg 223,
1181 RC Amstelveen
Today opened until 17:30, available by phone until 17:30
All contact details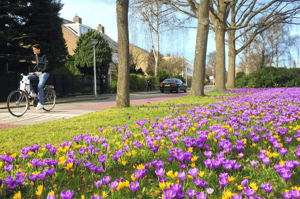 Reviews
Buitengewoon prettig, responsief en proactief. Jochem heeft ons heel goed geholpen, en weet ook partijen bij elkaar te brengen als het tegen zit
9.2
Sale
In the past 2 years, 57 clients wrote a review about this agent:
9.2

Knowledge of the local market

9.3

Expertise

9.3

Service and support

9.1

Price/quality
All reviews (

280

)
9.0
Buy
In the past 2 years, 4 clients wrote a review about this agent:
8.8

Reachability and communication

9.5

Expertise

9.5

Negotiation and results

8.3

Price/quality
All reviews (

16

)
Contact
Visiting and mailing address
Keizer Karelweg 223
1181 RC Amstelveen
Opening hours
Monday

Mon

8:30 - 17:30

Tuesday

Tue

8:30 - 17:30

Wednesday

Wed

8:30 - 17:30

Thursday

Thu

8:30 - 17:30

Friday

Fri

8:30 - 17:30

Saturday

Sat

10:00 - 13:00

Sunday

Sun

Closed
Calling hours
Monday

Mon

8:30 - 17:30

Tuesday

Tue

8:30 - 17:30

Wednesday

Wed

8:30 - 17:30

Thursday

Thu

8:30 - 17:30

Friday

Fri

8:30 - 17:30

Saturday

Sat

10:00 - 13:00

Sunday

Sun

Unavailable
Error while loading the page. Please try again.