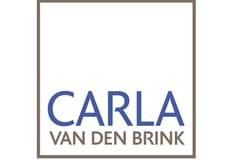 Carla van den Brink B.V.
Exclusive Affiliate of Christie´s International Real Estate | R365
About us
Makelaarskantoor Carla van den Brink houdt van Amsterdam. Maar misschien nog wel meer van de mensen die haar bewonen. En wat je liefhebt, daar zorg je voor. Dat is al sinds 1979 onze overtuiging. Dat zal het blijven, ook in de toekomst.
Voor ons is de makelaardij dus allereerst een kwestie van goede zorg. Voor ons vastgoed. Voor onze stad. Maar vooral: voor de mensen voor wie we mogen werken.
Mensen maken een buurt. Zij schrijven geschiedenis. Zij maken de stad tot wat die is. Zij spelen de hoofdrol in het nieuwe verhaal dat we samen mogen maken. Goed voor hen zorgen is dus het minste wat we kunnen doen.
Ons motto: Wij werken met vastgoed, dus wij maken verhalen. Daar zijn we ons tijdens iedere stap van een aan- of verkoopproces van bewust. We vragen u ons daaraan te houden en ons te helpen dat motto iedere dag waar te maken.
Welke nieuwe geschiedenis mogen we met u gaan schrijven?
Voor de nationale marketing is ons kantoor sinds 2003 aangesloten bij het Qualis-label. Het Qualis-label wordt gevoerd door een selectie van circa 50 NVM-makelaars, verspreid over heel Nederland. Stuk voor stuk makelaars met een sterke, veelal leidende marktpositie en goede reputatie. De Qualis makelaars maken gebruik van een gezamenlijk relatienetwerk en volgen een binnen Qualis ontwikkelde, succesvolle verkoopstrategie. Gericht op een optimale prijsvorming in een aanvaardbare verkooptijd. Zie ook www.qualis.nl. NVM-Qualis staat garant voor de marktpositie, expertise en reputatie van ons kantoor een veilige keuze.
Voor de internationale marketing heeft ons kantoor de krachten gebundeld met Christie's International Real Estate. Een wereldwijde organisatie met een uniek netwerk van vermogende cliënten uit de kunstwereld.
Een voorbeeld van ons diensten zijn;
aan- en verkoop van onroerend goed; wonen en bedrijven
aan- en verhuur van onroerend goed; wonen en bedrijven
taxaties;
splitsingen;
advisering.

Wij hebben ons gespecialiseerd in het begeleiden van cliënten bij de aan- en verkoop van onroerend goed. Om u in deze moeilijke Amsterdamse markt goed te kunnen bijstaan werken wij uitsluitend met getekende schriftelijke opdracht. Nadat we telefonisch een afspraak met u hebben gemaakt, worden tijdens een intake-gesprek bij ons op kantoor uw woon- of bedrijfswensen geïnventariseerd door een van onze makelaars.
Indien u besluit, na het intake-gesprek, ons kantoor een zoekopdracht te geven dan zullen wij u dagelijks informeren over het nieuwe aanbod binnen de door u aangegeven woon- of bedrijfswensen.
Vanaf de eerste onderhandeling, tot het bereiken van een koopovereenstemming, tot het passeren van de akte van levering bij de notaris wordt u persoonlijk begeleid door de makelaar van ons kantoor.

Bel (020-6717272) of email voor een kennismakingsgesprek.
What we do
Certificering

NVM / MVA, Qualis and Christie's International Real Estate

Soort aanbod

Appartementen, Nieuwbouw, Grachtenpanden and Herenhuizen

Specialisme

Verkoop, Aankoop, Verhuur, Taxaties and Aanhuur

Taxaties

NVM, NWWI and TMI

Websites

Qualis.nl, R365.nl, christiesrealestate.com, mva.nl and nvm.nl
De Lairessestraat 123,
1075 HH Amsterdam
Today opened until 17:30, available by phone until 17:30
All contact details
Transactions (past 12 months)
108
properties sold or rented out
22
properties purchased or rented
Sold and rented out
Contact
Visiting and mailing address
De Lairessestraat 123
1075 HH Amsterdam
Opening hours
Monday

Mon

8:45 - 17:30

Tuesday

Tue

8:45 - 17:30

Wednesday

Wed

8:45 - 17:30

Thursday

Thu

8:45 - 17:30

Friday

Fri

8:45 - 17:30

Saturday

Sat

Closed

Sunday

Sun

Closed
Calling hours
Monday

Mon

8:45 - 17:30

Tuesday

Tue

8:45 - 17:30

Wednesday

Wed

8:45 - 17:30

Thursday

Thu

8:45 - 17:30

Friday

Fri

8:45 - 17:30

Saturday

Sat

Unavailable

Sunday

Sun

Unavailable