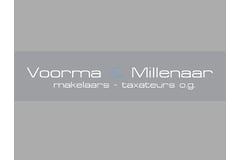 Voorma & Millenaar makelaars - taxateurs o.g.
Gerenommeerd kantoor, waar kwaliteit en persoonlijk contact voorop staan!
About us
Voorma & Millenaar makelaars (sinds 1966) is al jarenlang een begrip in de Amstelveense woningmarkt. Met ons laagdrempelige kantoor voorzien van een enthousiast en proactief team staan wij te allen tijde voor u klaar op de Tholenseweg te Amstelveen.
Wij zijn gespecialiseerd in advisering en bemiddeling van de Amstelveense woningmarkt, maar ook de omliggende gemeenten. Voorma & Millenaar streeft naar een fijne dienstverlening waarin wij de belangen van onze cliënten voorop stellen.
Gelegen aan de Tholenseweg in de geliefde wijk Elsrijk staat ons hele team voor u klaar! Ons team wordt geleid door registermakelaar Daniël Millenaar (eigenaar) met al bijna 25 jaar ervaring in het vastgoed, assistent makelaar Rachel Maintz, vastgoedadviseur Jorrit van der Veen en de dames van de binnendienst Melissa Da Silva, Charlene Kadirbaks en Kelly Mondeel. Ons team bestaat uit enthousiaste persoonlijkheden die werkelijk alles uit de kast halen voor de beste transactie. Dankzij deze drive zijn zowel onze resultaten als onze service al jaren ongeëvenaard.
Voorma & Millenaar werkt samen met Poundwise Financial Coaching om een totaalpakket aan onze klanten te leveren als het om wonen en de bijkomende financiën gaat. Poundwise is gevestigd aan de Ferdinand Bolstraat 323 te Amsterdam, ook kunt u hier terecht mocht u een combinatieafspraak wensen met één van onze makelaars.
Naast onze vakkennis bouwen wij aan duurzame klantrelaties door goed naar onze klanten te luisteren. Wij durven de juiste vragen te stellen om zo een compleet beeld van uw persoonlijke situatie te krijgen. Samen vinden wij uit wat uw échte wensen en realistische mogelijkheden zijn voor wonen en leven.
Voorma & Millenaar is lid van de beroepsorganisaties NVM, MVA en MVA Expat Brokers.
What we do
Aanbod

Grachtenpanden, Bovenwoningen and Benedenwoningen

Certificering

NVM Makelaars, NWWI, VastgoedCert, NVM and MVA

Diensten

Verkoop, Aankoop, Taxaties and NWWI Taxaties

Specialisme

Aankoop, Verkoop and Taxaties

Aankoop begeleiding

Volledige kennins van de Amsterdamse markt
Ferdinand Bolstraat 323,
1072 MA Amsterdam
Today opened until 18:30, available by phone until 18:30
All contact details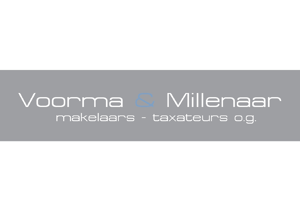 Reviews
Vanwege omstandigheden was ik gedwongen deze verkoop helemaal op afstand te doen, zelf zat ik in het buitenland. Dankzij het team van Voorma & Millena...
Error while loading the page. Please try again.