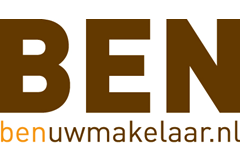 Makelaarskantoor BEN
Jarenlange ervaring in een enthousiast team!
About us
Makelaarskantoor BEN is een fullservice makelaarskantoor met gecertificeerde, betrokken en bovenal enthousiaste makelaars.
Uitgangspunt is onze persoonlijke benadering van een zakelijke relatie. Een relatie die verder gaat
dan de begeleiding bij een transactie alleen.
Elke relatie is uniek en vraagt om een specifieke aanpak. Deze aanpak in combinatie met gedegen
marktkennis en een uitgebreid netwerk zorgen ervoor dat wij onder alle omstandigheden het
meest succesvolle resultaat voor onze opdrachtgevers kunnen behalen.
What we do
Diensten

Verkoop, Aankoop, Veilingen, Taxaties and Huur -en verhuur

Certificering

NWWI and VastgoedCert

Aanbod

Appartementen, Woningen and Vrijstaande woningen

Doelgroepen

Alle

Specialisme

Wonen, Erfpacht and Rechtbanktaxaties

Website

Plattegronden zien en downloaden (ook 3D)

Overige diensten

Erfpachttaxateur and Rechtbank taxateur
Scheldestraat 69,
1078 GH Amsterdam
Today opened until 17:30, available by phone until 17:30
All contact details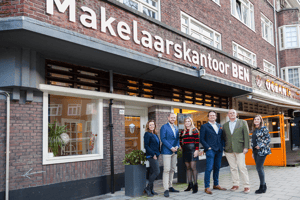 Reviews
We zijn erg tevreden hoe alles is gegaan, waar nodig werd meegedacht en advies gegeven. Fijn persoonlijk contact en werden van alles netjes op de hoog...
Error while loading the page. Please try again.