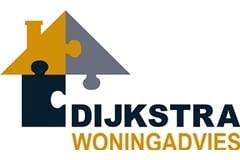 Dijkstra Woningadvies
Uw woning in vertrouwde handen!
About us
Ik ben Dees Tacken en als NVM register makelaar - register taxateur verbonden aan Dijkstra Woningadvies in Brunssum. Samen met mijn vrouw Darja, die de binnendienstwerkzaamheden voor haar rekening neemt en mij ondersteunt op diverse vlakken, run ik het kantoor.
Dijkstra Woningadvies is een makelaarskantoor waarbij de klant centraal staat. Flexibiliteit, betrouwbaarheid en kwaliteit zijn drie kernwoorden die goed weergeven waar wij voor staan.

Vanuit ons kantoor in Brunssum kunnen we de markt in Zuid Limburg bedienen en zorgen we voor een eerlijke waardebepaling, een goede en correct weergegeven presentatie en een vertrouwd verkoopproces.

Ook voor alle woningtaxaties bent u bij Dijkstra Woningadvies aan het juiste adres.

Kortom: staat u op het punt om uw woning te verkopen of heeft u uw droomwoning gevonden dan willen wij u graag begeleiden bij het aan- of verkoopproces.

Dijkstra Woningadvies: "Uw woning in vertrouwde handen"
What we do
Verkoop (NVM)

Alleen uw belang telt

Aankoop (NVM)

Altijd de beste deal

Taxatie NWWI

Gecertificeerd

Branchevereniging

NVM
Horizonstraat 25,
6446 SB Brunssum
Today geopend op afspraak, available by phone until 18:00
All contact details
Reviews
Heldere transparantie communicatie. Er word snel gehandeld en meegedacht. Vriendelijk, eerlijk en betrouwbaar! Klein maar fijn lokaal makelaarskantoor...
Error while loading the page. Please try again.