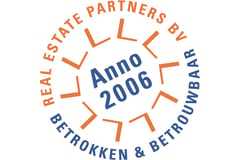 Real Estate Partners BV
Aan-/verkoop, Aan-/verhuur, NWWI-taxaties, Beheer, Consultancy, Aankoopmakelaar
About us
NVM-REAL ESTATE PARTNERS BV
Woningmakelaardij & MKB bedrijfshuisvesting

"LOCAL KNOWLEDGE FOR A FAIR PRICE "
Alweer 14 jaar actief in de regio Groot Haaglanden!

REAL ESTATE PARTNERS BV is een jong, flexibel doch ervaren NVM kantoor waar 3 registermakelaars-/taxateurs en 1 speciale aankoopmakelaar(krmt), allen met vele jaren ervaring, aktief de "Groot Haagse regio" bedienen.
Met de juiste service, concrete adviezen en lage kosten is
REAL ESTATE PARTNERS BV een aktief en fris NVM kantoor!

Wij kunnen u van dienst zijn bij de aan- en verkoop van huizen en appartementen, voor zowel "volledige dienstverlening" alsmede "deeldiensten", waaronder aankoop-taxaties en consultancy.

Ons kantoor heeft een speciale HUURAFDELING ("EXPAT-RENTALS") die zich speciaal richt op de aan-/en verhuur voor alle internationale bedrijven en instellingen zoals Shell, Europol, het tribunaal, OPCW en alle ambassades.

Naast "wonen" richten wij ons ook speciaal op het MKB-bedrijfsonroerend goed zoals winkels, garages, horeca-exploitatie, kleinere kantoren en ambachtsruimten.

Voor zowel particulieren als alle financiële instellingen verrichten wij oa NWWI-taxaties en waardebepalingen. Dit kunnen op verzoek ook aankoop-/spoed-/ of "geveltaxaties" zijn.

Wij spreken u graag!

070-3280909
of
info@real-estatepartners.nl

Zaterdag bezichtigen wij veelal op afspraak.
Buiten de "reguliere" kantoortijden zijn wij natuurlijk ook prima mobiel te bereiken!
Lars Olie 06-54338111
Herman Kastelein 06-52035858
Cindy Wisse 06-53592155
Cees Lieshout 06-23227320
What we do
Specialismen

Aankoopbegeleiding, Taxaties (ook NWWI en TaxateursUnie), Verkoopbemiddeling, Verhuur / Aanhuur and Beheer & Consultancy

Doelgroepen

Starters/ alleenstaanden, Gezinnen, Expats, Ondernemers, beleggers, beleggingsfondsen and Senioren (vitale ouderen)

Gecertificeerd

NVM Makelaars, NWWI Taxateur, NRVT taxateur, Vastgoedcert gecertificeerd and aankoopbegeleiding

Aanbod

Creatieve meedenkers, prestatiegericht, flexibele dienstverleners , onafhankelijk and toekomst gericht

Website

Www.Real-EstatePartners.nl

Social Media

Facebook and LinkedIn

Presentatie van aanbod

Professionele plattegronden, verkoop styling, maatwerk and Goede & correcte fotos
Laan van Meerdervoort 12 B,
2517 AJ Den Haag
Today geopend op afspraak, available by phone until 18:00
All contact details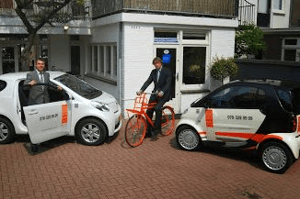 Reviews
Binnen een week was er een koper aan wie de woning uiteindelijk ook is verkocht voor een mooi bedrag! Al het werk is me uit handen genomen. Aanrader!
9.3
Sale
In the past 2 years, 24 clients wrote a review about this agent:
9.3

Knowledge of the local market

9.4

Expertise

9.5

Service and support

9.3

Price/quality
All reviews (

39

)
Buy
As soon as there is an average available, it will appear here. Until then, you can read reviews that are older than 24 months.
All reviews (

8

)
Contact
Visiting address
Laan van Meerdervoort 12 B
2517 AJ Den Haag
Mailing address
Postbus 85997
2508 CR DEN HAAG
Opening hours
Monday

Mon

8:30 - 18:00

Tuesday

Tue

8:30 - 18:00

Wednesday

Wed

8:30 - 18:00

Thursday

Thu

8:30 - 18:00

Friday

Fri

8:30 - 18:00

Saturday

Sat

By appointment

Sunday

Sun

Closed
At this office, you can also make appointments for viewings outside these opening hours.
Calling hours
Monday

Mon

8:30 - 18:00

Tuesday

Tue

8:30 - 18:00

Wednesday

Wed

8:30 - 18:00

Thursday

Thu

8:30 - 18:00

Friday

Fri

8:30 - 18:00

Saturday

Sat

10:00 - 18:00

Sunday

Sun

Unavailable
Error while loading the page. Please try again.