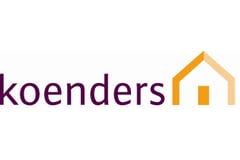 Koenders Makelaardij
Makelaardij - laagdrempelig, bereikbaar en transparant!
About us
Koenders Makelaardij is gevestigd in een eigen kunst galerie aan de gezellige Reinkenstraat in de wijk Duinoord. Arnoud Bakhuizen en Niels Koenders startten het bedrijf met het vernieuwende concept in augustus 2010, waarbij de laagdrempeligheid en open sfeer zowel in het kantoor als in de werkwijze duidelijk aanwezig zijn. Het kantoor specialiseert zich in de volledige breedte van de makelaardij: aan- en verkoop, aan- en verhuur en taxaties, maar ook specifiek in duidelijk advies. Zo kan het zijn dat verkopen nu juist even niet de oplossing is, een advies wat wellicht niet altijd wordt gegeven.

In de galerie exposeert elke 2 á 3 maanden een nieuwe kunstenaar. Voor de huidige exposities klikt u op de volgende link: http://www.koenders.nu/site/galerie.html
What we do
Advies

Verhuizen of Verkopen? and Huren of Kopen?
2e Schuytstraat 164,
2517 XK Den Haag
Today opened until 17:30, available by phone until 21:00
All contact details
Reviews
Fijn intakegesprek gehad en onze wensen zijn goed omgezet in de zoekopdracht. Er werd altijd geprobeerd rekening te houden met onze beschikbaarheid bi...
Error while loading the page. Please try again.