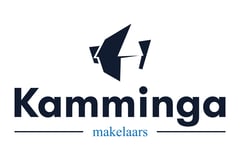 Kamminga Makelaars
Meer inzet voor het beste resultaat!
About us
Actief, ambitieus en dynamisch

Een kantoor met een nuchtere aanpak, heldere blik en een gedreven instelling. Wij zijn constant op zoek naar nieuwe mogelijkheden om meer kopers en verkopers te bereiken, zodat wij u bij de verkoop, aankoop of taxatie effectiever en beter van dienst kunnen zijn.

Onze dienstverlening wordt helemaal afgestemd op de wensen van de opdrachtgever. Die klantgerichtheid bepaalt voor een belangrijk deel het succes van de begeleiding. We weten wat u verwacht: eerlijke en betrouwbare dienstverlening, zonder onhaalbare voorspiegelingen. Een makelaar die zich voor de volle 100% voor u inzet. U WILT RESULTAAT!

Verkoopbegeleiding

Het verkopen van een huis doet u niet dagelijks. Het is een weloverwogen besluit, waarbij u niet over één nacht ijs gaat. Het verkopen van uw huis is dan ook geen doe-het-zelf werk. Het lijkt zo eenvoudig, toch zien wij bijna dagelijks dat verkopers door een verkeerde aanpak niet het maximaal haalbare bereiken.

Aankoopbegeleiding

Een huis kopen omvat meer dan we in eerste instantie denken. Het is niet zozeer het huis op zich dat we zoeken, maar het gevoel dat het huis ons geeft. Een plek van en voor onszelf, waar we helemaal vrij zijn in ons doen en laten. Home Sweet Home.

Bij het kopen van een woning zullen er veel vragen bij u opkomen; Hoe gaat het kopen precies in z'n werk? Met welke juridische zaken moet ik rekening houden? Hoe reëel is de vraagprijs? Wat betekent de onderzoeksplicht voor de koper? Kamminga Makelaars geeft u zekerheid en veiligheid tijdens én na de aankoopbegeleiding. Indien wij als makelaar voor u geen meerwaarde hebben is de begeleiding geheel kosteloos.
What we do
Website

Vrijstaande woningen, Twee onder één kap, Tussenwoningen and Woonboerderijen

Gecertificeerd

L.J. Kamminga

Dienstverlening

Verkoop, Verhuur, Aankoop / aankoopbegeleiding and Taxaties / taxeren

Doelgroep

Cliënten die meer verwachten van hun makelaar.

Websites

Www.kammingamakelaars.nl and www.biedenbijopbod.nl

Social Media

Twitter and Facebook
Stationsweg 19,
9201 GG Drachten
Today opened until 17:00, available by phone until 17:00
All contact details
Contact
Visiting and mailing address
Stationsweg 19
9201 GG Drachten
Opening hours
Monday

Mon

9:00 - 17:00

Tuesday

Tue

9:00 - 17:00

Wednesday

Wed

9:00 - 17:00

Thursday

Thu

9:00 - 17:00

Friday

Fri

9:00 - 17:00

Saturday

Sat

Closed

Sunday

Sun

Closed
At this office, you can also make appointments for viewings outside these opening hours.
Calling hours
Monday

Mon

9:00 - 17:00

Tuesday

Tue

9:00 - 17:00

Wednesday

Wed

9:00 - 17:00

Thursday

Thu

9:00 - 17:00

Friday

Fri

9:00 - 17:00

Saturday

Sat

Unavailable

Sunday

Sun

Unavailable