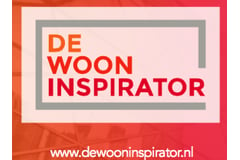 De Wooninspirator
De Wooninspirator: Maak(t) van nieuwbouw een inspirerend project!
About us
Een huis, een kantoor of project heeft een verhaal. Het is een plek, een straat, een leef- of werkomgeving voor mensen met dromen, plannen en ideeën. Het heeft een kleur, een naam, een gevoel, een plaats in stad, dorp of streek…
Dat verhaal moet staan als een huis. Dan weet u zeker dat de markt u hoort en ziet; vanaf de eerste verhalen in de lokale krant, de eerste posts op internet, vanaf de dag dat het bouwbord er staat…
De Wooninspirator helpt ontwikkelaars, makelaars en begeleidt aankoop.
Mijn naam is Bas van Beusekom; een gedreven woningmarktconsulent.
What we do
Geceritficeerd

NVM, NRVT, NWWI, VastgoedCert

Dienstverlening

Persoonlijk

Specialisme

Nieuwbouwspecialist
Contact
Visiting and mailing address
Kampersingel 44
2012 DL Haarlem
Calling hours
Monday

Mon

7:00 - 23:45

Tuesday

Tue

7:00 - 23:45

Wednesday

Wed

7:00 - 23:45

Thursday

Thu

7:00 - 23:45

Friday

Fri

7:00 - 23:45

Saturday

Sat

7:00 - 23:45

Sunday

Sun

7:00 - 23:45