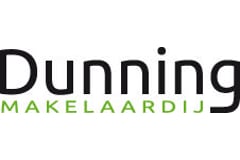 Dunning Makelaardij
Betrouwbare partner voor wonen, transparant, pro-actief en deskundig.
About us
Betrouwbare Partner voor Wonen.

Of het nu gaat om het verkopen van uw huis, het aankopen van een nieuwe woning of een taxatie,
Dunning Makelaardij is voor u een betrouwbare en deskundige partner voor wonen.

Betrokkenheid en betrouwbaarheid is een belangrijke schakel tussen opdrachtgever en makelaar en staat in onze dienstverlening centraal.

Met het lidmaatschap van de Nederlandse Vereniging van Makelaars (NVM) zijn wij in staat u op basis van de laatste marktgegevens gedegen te adviseren, uw woning aan een zo groot mogelijk publiek aan te bieden en u accuraat op de hoogte te houden van het laatste woningaanbod in de gehele markt.

Wij maken graag een afspraak bij u thuis, maar u bent vanzelfsprekend ook van harte welkom op ons kantoor.
Buiten ons eigen actuele aanbod vindt u daar een totaal overzicht van de te koop staande huizen en informatie over verkopen en taxaties.
Ons team van ervaren makelaars helpt u graag op weg.

Wij zijn u graag van dienst met;
• verkopen
• aankopen
• taxatie
• hypotheekadvies
What we do
Toegevoegde waarde

Klein enthousiast team met enorm veel vakkennis
Rijksstraatweg 207,
9752 BH Haren (GR)
Today opened until 17:00, available by phone until 17:00
All contact details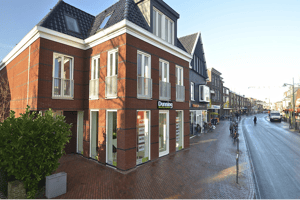 Reviews
Zonder twijfel aan te raden als makelaar! Goede makelaar ondersteund door een goed team op kantoor. Wij waren erg tevreden over de vlotte en degelijke...
Error while loading the page. Please try again.