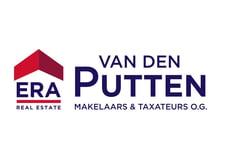 Van den Putten ERA Makelaars en Taxateurs O.G.
Onze cliënten beoordelen ons bij verkoop met 9.1 en bij aankoop met een 9,5.
About us
Van den Putten ERA Makelaars & Taxateurs O.G. een kantoor met ruim 55 jaar ervaring in de makelaardij. Bent u op zoek naar een woning en wilt u daarbij gebruik maken van een aankopende makelaar dan bent U bij ons aan het juiste adres. Maar uiteraard ook voor de verkoop van uw woning kunnen wij veel voor u betekenen. Belt u eens vrijblijvend voor een waarde-indicatie van uw woning. Voor andere vragen zijn wij u ook graag van dienst.
De ERA-makelaarsgroep bestaat sinds 1994 in Nederland. ERA is een samenwerkingsverband van kwaliteitsmakelaars, dat wereldwijd in 28 landen opereert en in Amerika begonnen is in 1971. Uitgangspunt van de samenwerking is dat de makelaar actief naar zijn markt toegaat en meer marketing pleegt dan anderen ten behoeve van zijn opdrachtgevers die hun woningen bij hen in verkoop hebben gegeven. De opdrachtgever moet bevestigd worden in zijn of haar verwachting dat de ERA-makelaar het meest succesvol diens belangen van de opdrachtgever heeft behartigd bij aan- en verkoop. ERA-makelaars zijn dus altijd op zoek naar manieren om de meeste kopers en verkopers van woningen te bereiken. In Nederland kunnen alleen NVM-makelaars zich aansluiten bij ERA. Dit staat borg voor een solide vakinhoudelijke en juridische graad van kennis en ervaring. Daarnaast houden NVM-makelaars zich aan een erecode, waardoor de opdrachtgever er vanuit mag gaan dat hij of zij te maken heeft met een deskundige en integere dienstverlener. Wereldwijd zijn er meer dan 3.500 makelaarskantoren bij ERA aangesloten. In Europa zijn naast Nederland ook ERA-makelaars actief in Duitsland, België, Luxemburg, Frankrijk, Spanje, Portugal, Finland, Zweden, Ierland, Groot-Brittanië, Zwitserland en Oostenrijk.
U kunt de makelaars bekijken op www.era.nl
Het wereldwijde netwerk kunt u bereiken via www.era.com de Amerikaanse homepage van ERA.

ERA-makelaars een kwaliteitsnetwerk
What we do
Specialisme

Woongebied Regio Zuid-Kennemerland en omgeving, Aankoop, Verkoop, Taxaties and Verhuur

Diensten

Aan-/Verkoop, Assurantien en Beheer, Taxaties, Vastgoedbeheer and Gratis waardebepaling

Waar zijn wij vast"goed" in.

Verkoop, Aankoop, Taxaties, Verhuur and Beheer van uw vastgoed.

Doelgroepen

Gezinnen, Starters, Senioren and Alleenstaanden

Website

NVM en RMT Wonen, Onderscheidende en professionele foto's, Plattegronden zien en downloaden, Verkoop, Aankoop and Taxaties

Financiering

Hypotheekadviseur Hans Nelissen
Bronsteeweg 45,
2101 AB Heemstede
Today closed, currently not available by phone
All contact details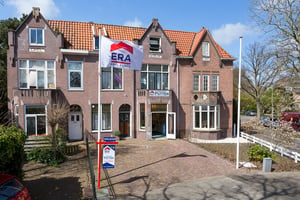 Reviews
Vriendelijk, professioneel, servicegericht, zo zou ik mijn ervaringen met deze makelaar beschrijven. Als verkoper was ik door hen goed voorbereid op m...
Error while loading the page. Please try again.