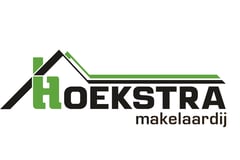 Makelaardij Hoekstra Heerenveen
Hoekstra heeft alles in Huis!
About us
Hoekstra heeft alles in huis!
Mogen we ons even aan u voorstellen? Hoekstra is de naam. Sinds 1987 een begrip in Friesland. Vanuit onze kantoren in Leeuwarden, Heerenveen, Sneek en Joure bedienen we de gehele provincie Friesland. Dagelijks staan er meer dan 70 enthousiaste medewerkers klaar om u bij te staan met raad en daad.
Huis verkopen of aankopen
Uw huis verkopen is een grote stap. Wilt u uw huis zo snel mogelijk verkopen en er zeker van zijn dat u het maximaal haalbare voor uw woning krijgt? Schakel dan één van onze ervaren makelaars in Heerenveen in. Hij regelt graag alle zaken voor u. Onze makelaars zijn als geen ander op de hoogte van de vraag en het aanbod op de woningenmarkt in uw regio. Ook voor een waardebepaling of taxatie zijn wij u graag van dienst.

Nieuwbouw
Als het gaat om nieuwbouwprojecten zijn wij een grote speler in de Friese markt. Heeft u een project op het oog? Grote kans dat u onze naam tegen komt. Onze betrokkenheid bij alle nieuwbouwprojecten is immers groot. We zitten al bij de eerste ideeën met projectontwikkelaars en architecten aan tafel, zodat er projecten gerealiseerd worden die aansluiten op de wensen en behoeften van onze klanten. Zo zijn onze nieuwbouwmakelaars voor u van onschatbare waarde.
Van alle markten thuis
Daarnaast zijn nagenoeg alle vastgoeddisciplines in ons bedrijf verenigd;
Aan- en verkoop van zowel particulier als commercieel onroerend goed
Verhuur
Taxaties
Gebouwenlease
Vastgoedbeheer
VvE management
Zorgvastgoed
Wij zijn u graag van dienst!
What we do
Diensten

Verkoop, Aankoop, Taxaties, Beheer and VVE

Soort aanbod

Nieuwbouwprojecten, Bestaande bouw, Commercieel onroerend goed, Huurwoningen and Zorgwoningen
Nieuwstraat 29,
8441 GC Heerenveen
Today closed, currently not available by phone
All contact details
Reviews
De gemaakte afspraken worden ook nagekomen, accuraat en deskundig. Zelfs als de woning verkocht is blijven ze je ondersteunen in het zoeken naar een a...
81
Sale
In the past 2 years, 27 clients wrote a review about this agent:
8.3

Knowledge of the local market

8.3

Expertise

7.9

Service and support

7.8

Price/quality
All reviews (

60

)
Buy
As soon as there is an average available, it will appear here. Until then, you can read reviews that are older than 24 months.
All reviews (

3

)
Contact
Visiting and mailing address
Nieuwstraat 29
8441 GC Heerenveen
Opening hours
Monday

Mon

8:30 - 17:30

Tuesday

Tue

8:30 - 17:30

Wednesday

Wed

8:30 - 17:30

Thursday

Thu

8:30 - 17:30

Friday

Fri

8:30 - 17:30

Saturday

Sat

Closed

Sunday

Sun

Closed
Calling hours
Monday

Mon

8:30 - 17:30

Tuesday

Tue

8:30 - 17:30

Wednesday

Wed

8:30 - 17:30

Thursday

Thu

8:30 - 17:30

Friday

Fri

8:30 - 17:30

Saturday

Sat

Unavailable

Sunday

Sun

Unavailable
Error while loading the page. Please try again.