Wonen in ons huis
De bezichtigingen doe jij, de rest doen wij!
About us
Zelf je verkooptekst schrijven? Foto's maken en uploaden? Niet bij Wonen in ons huis. Je krijg je het comfort van een traditionele makelaar én de scherpe prijs van een online makelaar. Ons betrokken team van experts verkoopt jouw huis en begeleidt je van start tot overdracht. Ervaar hoe volledig, persoonlijk en dichtbij een 'online makelaar' kan zijn.

• Vaste lage prijs € 950 incl. btw
• Inclusief verkooptekst, fotografie & plattegronden
• Begeleiding van A tot Z
• Alleen de bezichtigingen doe je zelf


Een slimme verkoper bespaart zo (veel!) geld, zonder kwaliteit in te leveren. Dus, hoeveel ga jij besparen?
What we do
Telefoon

088-3101010

Soort aanbod

Appartementen, Nieuwbouw, Bestaande bouw, Eengezinswoningen and Woningen

Certificering

NVM Makelaars

Website

Verkoop, aankoop, zoekservice, diverse verkoop en aankoop pakketten and www.makelaarsnetwerk.nl/persoonlijk

Doelgroepen

Starters, Gezinnen, Alleenstaanden and Senioren

E-mail

Info@woneninonshuis.nl
Postbus 121,
8440 AC Heerenveen
Today opened until 17:00, available by phone until 17:00
All contact details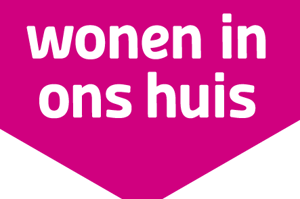 Contact
Visiting and mailing address
Postbus 121
8440 AC Heerenveen
Opening hours
Monday

Mon

9:00 - 17:00

Tuesday

Tue

9:00 - 17:00

Wednesday

Wed

9:00 - 17:00

Thursday

Thu

9:00 - 17:00

Friday

Fri

9:00 - 17:00

Saturday

Sat

Closed

Sunday

Sun

Closed
At this office, you can also make appointments for viewings outside these opening hours.
Calling hours
Monday

Mon

9:00 - 17:00

Tuesday

Tue

9:00 - 17:00

Wednesday

Wed

9:00 - 17:00

Thursday

Thu

9:00 - 17:00

Friday

Fri

9:00 - 17:00

Saturday

Sat

Unavailable

Sunday

Sun

Unavailable