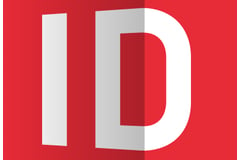 ID WONINGMAKELAARS
WIJ HEBBEN ALLES IN HUIS!
About us
U wilt uw woning verkopen of verhuren? U wilt een woning aankopen? U wilt een taxatie?
Omzeil het enorme aanbod en koers direct op ID Makelaars in Hilversum. Ons onderscheid is uw voordeel: een ruim aanbod van woningen een flinke dosis ervaring plus een unieke, verfrissende kijk op onroerend goed.
Op deze drie vragen geven wij u een professioneel en persoonlijk antwoord in de vorm van de best denkbare dienstverlening. Vandaag al, als u dat wilt!
Wij helpen U graag verder in deze zoektocht naar een voor U passende woning!
CONTACT
Neem voor een vrijblijvend gratis informatiegesprek contact op met 035-642 4474 of stel uw vraag via info@idmakelaars.nl.
What we do
Website

Woningen, Appartementen, Nieuwbouw, Vrijstaande woningen and recreatiewoningen

Certificering

NVM

Diensten

Verkoop, Aankoop, Taxaties and Verhuur

Specialismen

Aankoop, Taxaties and Verkoop

website

Www.idmakelaars.nl
Soestdijkerstraatweg 27,
1213 VR Hilversum
Today opened until 17:30, available by phone until 17:30
All contact details
Reviews
Dit is een hele goede makelaar. Wij zijn heel tevreden. Alle afspraken worden nagekomen. Kennis is ruimschoots aanwezig.
Error while loading the page. Please try again.