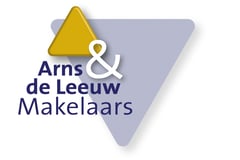 Arns & de Leeuw Makelaars
Toonaangevend in Lingewaard en het knooppunt Arnhem - Nijmegen.
About us
Wanneer u op deze pagina bent beland speelt u met de gedachte te kiezen voor een andere leefomgeving. Of sterker nog, u heeft al een beslissing genomen en zelfs een keuze gemaakt uit het aanbod woningen die voldoen aan uw woonwens. Vaak levert deze, door emoties bepaalde, beslissing heel veel vragen op....

- Is de vraagprijs van de woning niet te hoog?
- Zou er een bouwtechnische keuring gedaan moeten worden en wat kost dat?
- Als ik ga bieden, waar moet ik dan beginnen en zit ik er dan aan vast?
- Kan ik ook alleen voor het doen van de onderhandelingen een makelaar inschakelen?
- Zou een makelaar ook alleen de laatste bezichtiging kunnen doen?

Er is vaak meer mogelijk dan u denkt. Arns & de Leeuw Makelaars is een regionaal werkende organisatie (club enthousiaste jonge mensen) vanuit Huissen die graag met u willen meedenken en werken.

Neem vrijblijvend contact op met ons kantoor of bezoek onze internetsite voor meer interessante informatie. www.arnsdeleeuw.nl

Kantoor Huissen
Langestraat 18
026 325 8210
info@arnsdeleeuw.nl
What we do
Wonen

Verkopen, Taxaties, Verhuren and Aankopen

BOG

MKB

website

Www.arnsdeleeuw.nl
Langestraat 18,
6851 AP Huissen
Today closed, currently not available by phone
All contact details
Reviews
De verkoop met Johan liep zoals altijd gesmeerd. Deskundig en goed op de hoogte van de markt. No nonsens aanpak. Heel prettig.
Error while loading the page. Please try again.