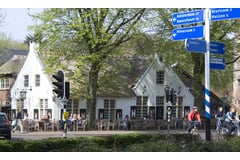 Hagedoorn Makelaars
Professionele én optimale dienstverlening
About us
"Wij maken het verschil"
Het simpelweg te koop zetten van u woning op funda is tegenwoordig vaak niet voldoende voor een goed resultaat. Er zijn meer pr kanalen nodig om uw woning te laten opvallen en dat is wat u wilt. Bij Hagedoorn Makelaars begrijpen wij dat en daarom verkopen wij woningen, wij zetten ze niet alleen maar te koop.
Daar hebben wij ook u voor nodig, uw inzet, uw contacten en uw inzicht in de voordelen van juist uw woning t.o.v. andere. Om daar resultaatgericht mee te kunnen werken maken wij voor u een maat gesneden marketingplan . Daarin beloven wij veel echter wij maken het ook waar!
Als verkoper moet u kunnen vertrouwen op vakkundige mensen die de markt kennen en die uw wensen en belangen boven alles stellen. Hagedoorn Makelaars doet dit en werkt sinds 1995 zeer succesvol in de gehele regio 't Gooi. Hagedoorn Makelaars houdt zich bezig met verkoop, aankoop, taxaties, huur en verhuur van particuliere woningen in 't Gooi.

Wij zijn zeer klantgericht waardoor ú centraal staat. En dat heeft zo zijn voordelen.

DIT BETEKENT VOOR U:
•u ontvangt een gedegen marktanalyse
•wij maken een Verkoopplan op maat
•wij presenteren uw woning op 5 internetsites
•wij hebben voldoende middelen tot onze beschikking om te verkopen
•wij zijn getraind om voor u te onderhandelen
Wij zijn altijd bereikbaar op 035-5266910
OOK OVER DE GRENS
Een tweede woning of permanent verblijf in Zuid-Frankrijk? NL-France Immobilier is een onderdeel van Hagedoorn Makelaars.
Wij bemiddelen in en verkopen nieuwbouwprojecten in het prachtige gebied van de regio VAR aan de Côte d'Azur met plaatsen zoals St-Tropez, St-Maxime, St-Aygulf, St-Raphael.
What we do
Specialisme

Aankoop and Bouwbegeleiding

Gecertificeerd

VastgoedCert, NVM, WOZ taxateur and NHG/ NWWI taxateur

Diensten

Gratis waardeadvies, Diverse verkoop en aankoop pakketten and Gratis Stylingadvies

Website

Onderscheidende en professionele foto's
Burgemeester van Nispen van Sevenaerstraat 31,
1251 KG Laren (NH)
Today opened until 17:00, available by phone until 19:00
All contact details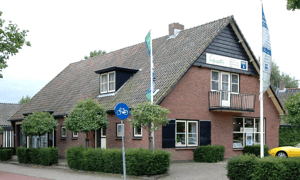 Contact
Visiting and mailing address
Burgemeester van Nispen van Sevenaerstraat 31
1251 KG Laren (NH)
Opening hours
Monday

Mon

9:00 - 12:00

, 13:00 - 17:00

Tuesday

Tue

9:00 - 12:00

, 13:00 - 17:00

Wednesday

Wed

9:00 - 12:00

, 13:00 - 17:00

Thursday

Thu

9:00 - 12:00

, 13:00 - 17:00

Friday

Fri

9:00 - 12:00

, 13:00 - 17:00

Saturday

Sat

10:00 - 12:45

, 13:00 - 13:15

Sunday

Sun

Closed
At this office, you can also make appointments for viewings outside these opening hours.
Calling hours
Monday

Mon

8:30 - 19:00

Tuesday

Tue

8:30 - 19:00

Wednesday

Wed

8:30 - 19:00

Thursday

Thu

8:30 - 19:00

Friday

Fri

8:30 - 19:00

Saturday

Sat

9:30 - 16:00

Sunday

Sun

Unavailable