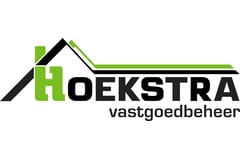 Hoekstra Vastgoedbeheer
Uw beheerder en verhuurder
About us
Hoekstra heeft alles in huis!
Hoekstra Vastgoedbeheer heeft een ruim aanbod huurwoningen in heel Nederland. Deze vindt u terug op Funda en en op onze Website. Hier kunt u zich ook inschrijven voor de huurwoning van uw voorkeur. Heeft u ons aanbod bekeken en zit er geen passende huurwoning voor u tussen? Schrijf u dan nu via onze website bij ons in met uw zoekopdracht. Dan blijft u up-to-date met het meest actuele aanbod. U krijgt na inschrijving een e-mail met de gegevens voor uw eigen zoekportaal. Ook krijgt u aan de hand van uw zoekopdracht ons meest actuele aanbod toegestuurd: toegespitst op uw specifieke woonwensen.
Alle wensen in de juiste verhouding
Onze huurders willen uiteraard in een comfortabele woning wonen, die door ons goed wordt onderhouden. Eigenaren van vastgoed kunnen er met Hoekstra als beheerder op rekenen dat hun wensen in de juiste verhouding staan tot die van de huurders. Alle belangen worden door Hoekstra Vastgoedbeheer op de juiste manier op elkaar afgestemd, zodat er voor alle partijen een prettige samenwerking ontstaat. Binnen het beheren van vastgoed is het voor vastgoedeigenaren belangrijk dat de kosten beheersbaar zijn en dat het rendement voorspelbaar is. Wij zijn, door het slim en goed inkopen van producten en diensten, in staat de kosten van zowel de huurder als eigenaar goed te beheersen. Dit geldt ook voor het behartigen van alle belangen die gemoeid zijn met het beheer en de verhuur van vastgoed. Volgens ons schuilt onze kracht hierin op commercieel, technisch en sociaal vlak, met een gezond evenwicht tussen onderhoudskosten, representatie, gebruikscomfort en marktwaarde.
What we do
Diensten

Beheer, Verhuur, Verhuur en Beheer, Zorgvastgoed and Verhuur / Aanhuur

Soort aanbod

Nieuwbouwprojecten, Bestaande bouw, Commercieel onroerend goed and Huurwoningen
Willemskade 9,
8911 AW Leeuwarden
Today closed, currently not available by phone
All contact details
Reviews
Een makelaar die goed luisterd naar de ideeën van zijn klant. Is erg klantvriendelijk en komt zijn afspraken na.
Error while loading the page. Please try again.