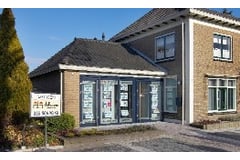 Dalhuisen Makelaardij, Verzekeringen & Hypotheken
aan en verkoop, verzekeringen, hypotheken.
About us
Op dit moment is het kantoor niet de hele dag bereikbaar.
De reden corona en dat Niels Dalhuisen na een zwaar verkeersongeluk in het ziekenhuis ligt en na onslag ziekenhuis kan gaan revalideren in Arnhem. Wij vragen u begrip voor deze situatie.
Te bereiken op t kantooradres "Tullekensmolenweg 117 A te Lieren ".

Een huis kopen of verkopen staat niet op zichzelf; zo'n transactie moet passen binnen het totaal plaatje van de klant.
Wat zijn de financiele mogelijkheden, uw woonwensen, uw verzekeringen, etc etc.
Voor al deze zaken kunt u terecht onder het betrouwbare dak van Makelaars-en Assurantiekantoor Dalhuisen.
Het is dan ook niet verbazingwekkend dat veel van onze klanten totaalklanten zijn die van ons brede dienstenaanbod profiteren.

DRIE ASPECTEN ZIJN BIJ ONZE ADVISERING VAN GROOT BELANG:
PERSOONLIJKE AANDACHT, LUISTEREN EN DUIDELIJKHEID.

We schrijven ze maar even met hoofdletters, geen snel praatje, maar de tijd nemen voor een gesprek en eerst en vooral luisteren. Conclusies trekken kan daarna altijd nog.

Dat is de kracht van ons kantoor dus uw adres voor verzekeringen, hypotheken, makelaardij, taxaties, etc etc
Nodig ons maar eens uit voor een vrijblijvend gesprek en wie weet begroeten wij u ook als totaal klant onder ons dak.
What we do
Dienstverlening,Dienstverlening

Beedigd makelaar NVM en taxateur NWWI,beedigd makelaar en taxateur NWWI

Certificering

NWWI

Diensten

Taxaties, Verkoop and Aankoop

Dienstverlening

Onafhankelijk hyptheekadvies
Tullekensmolenweg 117 A,
7364 BB Lieren
Today opened until 17:00, available by phone until 17:00
All contact details
Reviews
Deskundig familiebedrijf. Goede onderhandelaar en fijne vent. Betrouwbaar en hulpvaardig. Mooie retro verhuisbus die geleend kan worden
Error while loading the page. Please try again.