Bisonstaete Makelaars O.G.
Je wilt snelheid én vakmanschap? Dat kan. Welkom bij Bisonstaete Makelaars.
About us
Bisonstaete Makelaars OG is een modern makelaarskantoor, dat fysiek, online en op social media actief is in de woningmakelaardij. Makelaar Rob ten Hoopen houdt zich al jaren enthousiast bezig met het bemiddelen bij de verkoop en het taxeren van particulier onroerend goed in de regio Utrecht.
Daarnaast bemiddelen wij ook regelmatig op verzoek van onze cliënten bij de aankoop van particulier onroerend goed in andere delen van het land.
En sinds 2008 zijn wij ook actief op het gebied van bijzonder beheer.
Hypotheekadvies op ons kantoor wordt verzorgd door onafhankelijk en erkend hypotheekadviseur Erik Weijman van De Hypotheekleader.
Maar wij zijn vooral geïnteresseerd in de mens achter de transactie voor wie wij ons iedere keer opnieuw graag inspannen om bij elke tranactie het beste resultaat te behalen. Met dank aan onze vaste relaties.
U kunt ons op werkdagen telefonisch bereiken van 09:00-20:00 uur en op vrijdag van 09:00-18:00 uur.
En wat is uw woning waard?
What we do
Specialisme

Aankoop, verkoop en taxaties (van particulier o.g) and Bijzonder Beheer verkopen

Certificering

Lid NVM-Wonen, NWWI, VastgoedCert and NVM Makelaars

Website

Www.bisonstaete.nl

Soort aanbod

Woningen, Bestaande bouw and Appartementen

Diensten

Verkoop, Taxaties, Aankoop and Bijzonder Beheer Verkopen

Specialismen

Aankoop, Verkoop, Taxaties and Bijzonder Beheer Verkopen

Gecertificeerd

VastgoedCert
Bisonspoor 1211,
3605 KZ Maarssen
Today opened until 17:30, available by phone until 20:00
All contact details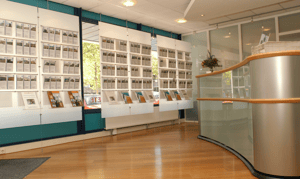 Reviews
Rob komt zijn afspraken na, doet wat hij zegt en zegt wat hij doet. Uitstekende prestatie bij zowel de verkoop van de woning als de aankoop van de ni...
Error while loading the page. Please try again.