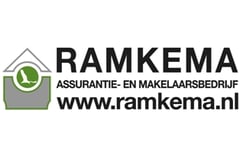 Ramkema Assurantie- & Makelaarsbedrijf
De Makelaar voor Ooststellingwerf
About us
Thuis in de regio
Makelaardij Ramkema is sterk geworteld in de eigen regio. Wij zijn al meer dan 70 jaar actief op het gebied van Makelaardij en Assurantiën. Als geen ander kennen we de marktontwikkelingen en mogelijkheden van woonlocaties en bedrijfspanden in onze omgeving. Een bloeiende regio waarin we ook zelf blijven meegroeien. Kenmerkend voor onze omgeving is de centrale ligging in een groene regio. Een mooie omgeving waarin het prettig wonen en goed ondernemen is.

Aankoop
Goed, u heeft de stoute schoenen aangetrokken en u bent op zoek naar een woning. Wellicht bent u, nadat u zelf wat rond gekeken heeft, tot de ontdekking gekomen dat er eigenlijk heel wat bij komt kijken voordat u de stap naar de koop van een huis van uw keuze kunt zetten. U weet eigenlijk niet precies hoe u dat moet aanpakken of hoe u over een prijs moet onderhandelen. Hoe voorkomt u kort gezegd een teleurstelling? Daar zijn wij dan ook deskundig voor. Wij kunnen u helpen op de weg naar dat ene huis op maat.

Verkoop
U bent toe aan een nieuw huis. Dat betekent misschien dat u uw huidige woning samen met uw NVM-makelaar gaat verkopen. Het verkopen van een huis, is meer dan een bord in de tuin. Het vereist deskundige hulp op maat, met een sterk accent op communicatie, waardoor u feilloos door het verkooptraject gaat. Juist daarom doet u een beroep op ons, uw NVM-makelaar. Wij geven u graag een uitgebreide indruk van dat traject, zodat u goed voorbereid het verkoopproces in kunt gaan. Wilt u gedetailleerde informatie, dan is de map "Verkoop van uw woning" een goede bron. Deze sturen wij u op uw verzoek graag toe. Wij zijn uiteraard altijd bereid uw vragen te beantwoorden. Schroom niet om ons het hemd van het lijf te vragen.

Taxaties
Ook voor een taxatie kunt u een beroep doen op onze deskundigheid. Omdat wij dagelijks actief zijn in de onroerend goed markt weten wij als geen ander uw woning of bedrijfspand op de juiste waarde te schatten. De zorg waarmee wij onze rapporten vervaardigen zijn kenmerkend voor ons kantoor en zullen u zeker aanspreken.

Bedrijfs en Agrarisch Onroerend goed
Ons specialisme beperkt zich niet alleen tot woonhuizen. Ook de huisvesting van uw (agrarisch) bedrijf is bij ons in goede handen. Op alle aspecten van (agrarisch) bedrijfs onroerend goed hebben wij de kennis in huis. Wij zijn gecertificeerd makelaar in woningen, bedrijfsonroerend goed en agrarisch onroerend goed.
What we do
Gecertificeerd

Vastgoedcert, NWWI, Taxateursunie, NRVT and NVM

Specialismen

Woningmakelaardij, Bedrijfsmakelaardij, Landelijk vastgoed, Taxaties and Verhuur
Bareldsburglaan 1,
8431 AM Oosterwolde (FR)
Today opened until 17:00, available by phone until 17:00
All contact details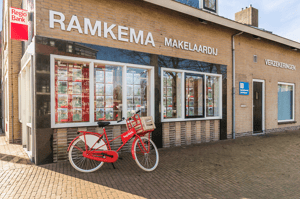 Reviews
Communicatie op maat. Door vooral via de app te communiceren, kwam er altijd en spoedig een antwoord. Onderhandelingen stopten niet na kantooruren ma...
8.8
Sale
In the past 2 years, 22 clients wrote a review about this agent:
8.9

Knowledge of the local market

9

Expertise

8.7

Service and support

8.4

Price/quality
All reviews (

98

)
9.5
Buy
In the past 2 years, 2 clients wrote a review about this agent:
9.5

Reachability and communication

9.5

Expertise

9.5

Negotiation and results

9.5

Price/quality
All reviews (

5

)
Contact
Visiting address
Bareldsburglaan 1
8431 AM Oosterwolde (FR)
Mailing address
Postbus 57
8430 AB Oosterwolde Fr
Opening hours
Monday

Mon

8:30 - 17:00

Tuesday

Tue

8:30 - 17:00

Wednesday

Wed

8:30 - 17:00

Thursday

Thu

8:30 - 17:00

Friday

Fri

8:30 - 17:00

Saturday

Sat

By appointment

Sunday

Sun

Closed
At this office, you can also make appointments for viewings outside these opening hours.
Calling hours
Monday

Mon

8:30 - 17:00

Tuesday

Tue

8:30 - 17:00

Wednesday

Wed

8:30 - 17:00

Thursday

Thu

8:30 - 17:00

Friday

Fri

8:30 - 17:00

Saturday

Sat

Unavailable

Sunday

Sun

Unavailable
Error while loading the page. Please try again.