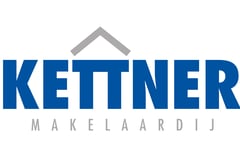 Kettner Makelaardij NVM
U zoekt een makelaarskantoor waarover u dik tevreden kan zijn!
About us
Dan bent u bij ons aan het juiste adres !
Uit zowel de NVM-klanttevredenheidsonderzoeken als de FUNDA- klanttevredenheidsonderzoeken, blijkt dat onze dienstverlening van het hoogste niveau is en voor een eerlijke courtage.
Op de vraag: Zou u dit makelaarskantoor aanbevelen bij vrienden en bekenden,
antwoordt 94% bij verkoop- en zelfs 100% bij aankoopbegeleiding 'JA' !
Juist in de afgelopen crisisjaren heeft Kettner Makelaardij bewezen dat een makelaarskantoor ook kan groeien.
Kettner Makelaardij is een platte organisatie, wars van massawerk. We zien ons werk als ambacht en geven onze klanten de aandacht die ze verdienen.
Geen gehaaste trajecten en snelle jongens. We nemen de tijd voor u. Dankzij onze complete en vakkundige benadering verkopen we veelal sneller dan andere makelaars.
Al 40 jaar werken wij uitsluitend met gediplomeerde mensen. Als een van de weinige kantoren zijn al onze buitendienst medewerkers beëdigd makelaar/ taxateur.
Uiteraard zijn wij lid van de NVM (Nederlandse Vereniging van Makelaars) en ook van de RVM (Rotterdamse Vereniging van Makelaars).
Kijk op www.kettner.nl voor de resultaten van klantenreacties en constateer daar dat u door ons in te schakelen, de juiste keuze maakt.
What we do
Certificering

NWWI, NVM, RVM, VastgoedCert/NRVT and RMT/RT

Gebieden verkoop

Rotterdam, Capelle aan den IJssel, Krimpen aan den IJssel, Schiedam and Berkel en Rodenrijs

Kwaliteit

Beëdigd, gecertificeerd, lokale specialist, goede klantbeoordelingen and 40 jaar ervaring

Deskundigheid

Verkoop van woningen, begeleiding bij aankoop van woningen , taxaties conform strengste eisen, verkoop nieuwbouw and advies maatwerk

Register Makelaars/Taxateurs

A.V. Kettner, R. de Groot and I. van Wylick
Kralingse Plaslaan 9,
3062 DA Rotterdam
Today opened until 17:30, available by phone until 17:30
All contact details
Reviews
Het contact met de makelaar verliep uiterst plezierig. Vanaf het eerste contact verliep alles in een vlot tempo. Remco de Groot, de makelaar in kwesti...
Error while loading the page. Please try again.