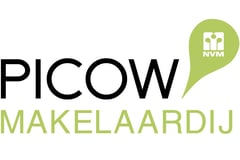 PICOW Makelaardij
AANKOOP en VERKOOP Uw Slagvaardige NVM makelaar
About us
Picow Makelaardij is een Rotterdams NVM makelaarskantoor van Pico Wilbrenninck wat is gespecialiseerd in aan- en verkoop van particuliere woningen.
Met name woningen van voor de oorlog zijn zijn specialiteit en grote liefde.
Pico is sinds 2001 werkzaaam als makelaar in Rotterdam. Hij kent daardoor de markt goed. Hij is integer, klantgericht en een uitstekende onderhandelaar.
Wilt u weten wat uw huis waard is, bel Pico dan voor een GRATIS WAARDEBEPALING: 010-4568708
Wilt u Pico als uw eigen NVM Aankoopmakelaar meenemen voor een aankoopbezichtiging?
Bij een eenmalige bezichtiging geeft hij ter plaatse een vakkundig advies over de aankoop van de door u gevonden woning.
Natuurlijk kunt u Pico meenemen als uw eigen NVM Aankoopmakelaar voor het gehele traject! Neem dan graag contact op voor een maatwerk voorstel.

Enkele ervaringen:
"Pico is zeer empathisch en integer van aard. Hij weet de wens van de klant prima te identificeren en te ondersteunen in het maken van de beste keuze. Hij heeft daarnaast een uitstekende kennis van onroerend goed zaken en weet de optimale prijs-kwaliteit verhouding te bereiken voor zijn klanten." Mevrouw Bregje Schoonen.

"Ik zou nooit een huis kopen zonder eerst Pico te raadplegen. Pico heeft een grote kennis van de woningmarkt en ook van de bouwstaat van panden. Zijn persoonlijke benadering geeft je nooit het gevoel of de indruk dat hij beslist. Hij laat de beslissing volledig aan zijn klant en daarbij geeft hij het juiste advies om een goede beslissing te nemen. Eerlijke feedback op alles, van de staat van het huis tot aan de hypotheek. Dit resulteerde in een fantastisch huis voor een geweldige prijs." De heer Toon van der Veer.

"Met de juiste mengeling van lef waar mogelijk en behoedzaamheid waar geboden heeft Pico ons door de onderhandelingen bij de aankoop van ons huis geloodst. In feite met een hand op de rug gebonden, omdat we aangaven dat we het huis perse wilden hebben. Ondanks dat werden we het toch snel met de verkopende partij eens voor een bedrag waarover we heel tevreden zijn. Dat is een groot compliment waard!" De heer en mevrouw E. Scholten.
What we do
Aanbod

Woningen

taxatie

NWWI en specialistische taxaties

Gecertificeerd

VastgoedCert, NWWI en NVM

Diensten

Aankoop, verkoop en taxaties
Luzacstraat 34 B,
3038 VX Rotterdam
Today geopend op afspraak, currently not available by phone
All contact details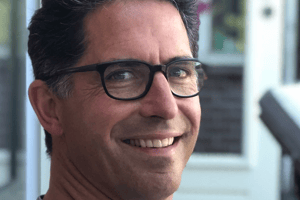 Reviews
Pico makelaardij has provided an excellent experience for us. I would recommend them to anyone. They are very patient, friendly, and professional.
Error while loading the page. Please try again.