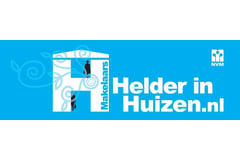 HelderinHuizen.nl
Eigenzinnig, gedreven en creatief vrouwelijk NVM makelaarskantoor. Pioniers.
About us
Helder in Huizen.nl: de kracht van een frisse blik!

Zoekt u verschilligheid in plaats van scoringsdrift? Wilt u een actieve en vooral creatieve makelaar in plaats van de makelaar die zit te wachten tot er iets gebeurt?
Helder in Huizen.nl is een makelaarskantoor met een andere manier van werken dan standaard. Wij zijn voorlopers van de snel veranderende markt. Met succes gebruiken wij als extra tool de Social Media. Maar ook ons eigen creatieve brein. Noem ons de nieuwe generatie makelaars; in een winkel op een A-locatie in de stad zitten wachten op klanten is verleden tijd. In een oude melkfabriek die is omgetoverd tot een innovatief bedrijvenpark is ons kantoor is gevestigd en worden wij omringd door mede creatieve ondernemers.
We zijn zeer actief op de markt, van alle nieuws op de hoogte en met alle zorg en aandacht zullen we u van het begin tot het eind begeleiden bij de verkoop of aankoop van uw huis. We hebben een enorm netwerk en beschikken over goede contacten die voor u zeer interessant kunnen zijn. Onze digitale aantrekkelijkheid maakt dat we ons aanbod op allerlei manieren kunnen tonen.Wij hebben een professionele fotografe in dienst, laten van elk huis een plattegrond maken en daar waar het nodig is, wordt een styling advies gegeven. Een huis inrichten als deze al leeg staat, daar zorgen wij ook voor. Onze glossy brochures zijn een kadootje voor de aspirant kopers. We besteden uiterste zorg aan de presentatie van uw huis. Zo kunnen wij ons met onze core-business bezig houden: verkopen, aankopen en taxeren.
Want u wilt toch ook geen driedelig grijs meer?
What we do
Dienstverlening

Persoonlijk en flexibel, Betrouwbaar, Vrouwelijk, Verkoop en Aankoop, Laagdrempelig, Professionele fotografie en styling and NWWI, Taxatie, Social Media

Certificering

VastgoedCert, NVM Makelaars en NWWI and Funda, taxateursUnie

Specialisme

Aankoop en Verkoop

Website

Onderscheidende en professionele foto's, Plattegronden zien en downloaden and www.helderinhuizen.nl

Aanbod

Woningen en appartementen and Nieuwbouw en bestaande bouw
Kerkstraat 84 a,
3764 CV Soest
Today opened until 17:00, available by phone until 20:00
All contact details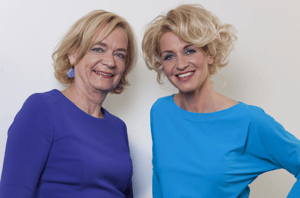 Reviews
Helder in Huizen doet wat ze belooft. Ze is helder. En heeft voor ons een huis aangekocht. Vriendelijk, toegankelijk en zeer goed begrijpbaar in alle ...
9.5
Sale
In the past 2 years, 19 clients wrote a review about this agent:
9.3

Knowledge of the local market

9.5

Expertise

9.7

Service and support

9.5

Price/quality
All reviews (

39

)
9.7
Buy
In the past 2 years, 10 clients wrote a review about this agent:
9.6

Reachability and communication

9.8

Expertise

9.8

Negotiation and results

9.6

Price/quality
All reviews (

18

)
Contact
Visiting address
Kerkstraat 84 a
3764 CV Soest
Mailing address
Straat van Corsica 80
3825 VA Amersfoort
Opening hours
Monday

Mon

9:00 - 17:00

Tuesday

Tue

9:00 - 17:00

Wednesday

Wed

9:00 - 17:00

Thursday

Thu

9:00 - 17:00

Friday

Fri

9:00 - 17:00

Saturday

Sat

Closed

Sunday

Sun

Closed
At this office, you can also make appointments for viewings outside these opening hours.
Calling hours
Monday

Mon

9:00 - 20:00

Tuesday

Tue

9:00 - 20:00

Wednesday

Wed

9:00 - 20:00

Thursday

Thu

9:00 - 20:00

Friday

Fri

9:00 - 20:00

Saturday

Sat

Unavailable

Sunday

Sun

Unavailable
Error while loading the page. Please try again.