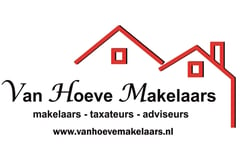 Van Hoeve Makelaars, Taxateurs en Adviseurs
In Zeeuws Vlaanderen op alle markten thuis!
About us
Als NVM makelaar mag u van Van Hoeve Makelaars - Taxateurs - Adviseurs de maximale dienstverlening verwachten die wenselijk is voor een succesvolle verkoop of aankoop van uw woning.
Als taxateurs zijn wij ingeschreven in de registers van Vastgoedcert in de register-kamers wonen, MKB, landelijk en agrarisch vastgoed. Tevens is ons kantoor aangesloten bij Taxateursunie en NWWI.
Wij zijn u graag van dienst bij:
- Gratis en vrijblijvende waardebepaling van uw huidige woning.
- Verkoop/ aankoopbemiddeling van uw woning.
- Taxaties, met of zonder NHG, gevalideerd via NWWI, TaxateursUnie, TMI.
- Advisering.
- Beheer en verhuring van alle sectoren onroerend goed.
- Verkoop/ aankoop/ taxatie/ beheer van Agrarisch Vastgoed, Landelijk Vastgoed, Bedrijfsmatig Vastgoed, Commercieel Vastgoed.
Ons kantoor heeft alle specialisaties onder één dak. Bij ons kantoor kunt u terecht aangaande woningen, bedrijfs onroerend goed en agrarisch onroerend goed.

Wilt u nadere informatie of van één van onze diensten gebruik maken, neem dan met ons contact op via 0115- 621300 of via e-mail info@vhm123.nl, of komt u langs bij ons kantoor aan de Herengracht 3 te Terneuzen (Jazeker tussen de Rabobank en de Hypotheker).
What we do
Certificering

NWWI, VastgoedCert, NVM, TMI and NRVT

Agrarisch onroerend goed

Verkoop, aankoop, Onteigeningszaken, Verhuur, Beheer, Rentmeesterij, Taxaties and Planschadetaxaties

Bedrijfsmatig Vastgoed

Verkoop, Aankoop, Verhuur, Beheer, TMI Taxatie, Beleggings Vastgoed and Opbrengstdomein

Taxaties

Woningen, Agrarisch & Landelijk Vastgoed, Bedrijfsmatig & Commercieel Vastgoed and Landbouwgronden

Wonen

Vrijblijvend verkoop orientatiegesprek, Verkoopbegeleiding, Taxaties, Aankoopbegeleiding and Vrijblijvende waardebepaling

Waardebepaling

Gratis, Getaxeerde waarde, Woningopname, Vraagprijsadvies and register makelaar/taxateur

Specialisaties

Taxaties, Aankoop, Verkoop, Consultancy and Financieel advies

Aanbod

Woningen, Appartementen, Vrijstaande woningen and recreatiewoningen

Afspraken

Buiten kantooruren ook mogelijk, op afspraak

Samenwerking met :

Www.zeeuws-vlaanderen.be
Herengracht 3,
4531 GM Terneuzen
Today opened until 17:00, available by phone until 17:00
All contact details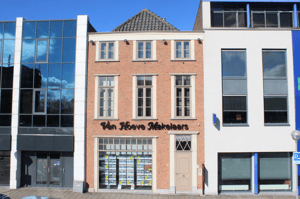 Reviews
Het contact verliep zeer goed en er heerst een klantvriendelijke en oplossings gerichte houding. Direct antwoord op verzonden mails.
91
Sale
In the past 2 years, 3 clients wrote a review about this agent:
9

Knowledge of the local market

9

Expertise

9.3

Service and support

9

Price/quality
All reviews (

34

)
Rent
As soon as there is an average available, it will appear here. Until then, you can read reviews that are older than 24 months.
All reviews (

1

)
Contact
Visiting and mailing address
Herengracht 3
4531 GM Terneuzen
Opening hours
Monday

Mon

9:00 - 12:30

, 13:15 - 17:00

Tuesday

Tue

9:00 - 12:30

, 13:15 - 17:00

Wednesday

Wed

9:00 - 12:30

, 13:15 - 17:00

Thursday

Thu

9:00 - 12:30

, 13:15 - 17:00

Friday

Fri

9:00 - 12:30

, 13:15 - 17:00

Saturday

Sat

By appointment

Sunday

Sun

By appointment
At this office, you can also make appointments for viewings outside these opening hours.
Calling hours
Monday

Mon

9:00 - 17:00

Tuesday

Tue

9:00 - 17:00

Wednesday

Wed

9:00 - 17:00

Thursday

Thu

9:00 - 17:00

Friday

Fri

9:00 - 17:00

Saturday

Sat

Unavailable

Sunday

Sun

Unavailable
Error while loading the page. Please try again.