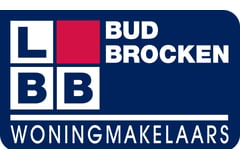 LBB Woningmakelaars
Uw vertrouwde, professionele steun en toeverlaat bij alle vastgoedtransacties.
About us
De kwaliteiten van LBB Woningmakelaars zijn toonaangevend in Tilburg en omgeving. Het kantoor heeft het meeste aanbod alsmede verkoopt en verhuurt de meeste onroerende zaken in Tilburg. We kennen de markt, zien kansen en denken met u mee. Hierdoor heeft ons kantoor een uitstekende reputatie en netwerk opgebouwd in het Zuiden van het land en daarbuiten.

Spreekt het bovenstaande u aan? Op onze website www.lbbwoningmakelaars.nl treft u een meer uitgebreide omschrijving aan over onze dienstverlening. U bent ook van harte welkom op ons kantoor. Graag maken wij een afspraak met u om in een persoonlijk gesprek een en ander toe te lichten. Zeker in deze tijd is professioneel advies een must. Velen zijn u voorgegaan.

Neem contact met ons op voor het maken van een afspraak via telefoonnummer 013-5444333 of via e-mail info@lbbwoningmakelaars.nl! Binnenlopen mag natuurlijk ook. Ons prachtige kantoor is gehuisvest in Westpoint 190 in Tilburg.
What we do
Makelaar

Tilburg, Taxaties, Waardebepaling, Verkoop and Aankoop
Westpoint 190,
5038 KG Tilburg
Today closed, currently not available by phone
All contact details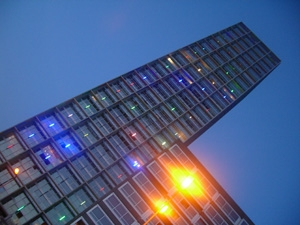 Reviews
Bud staat al jaren voor ons klaar en is altijd bereikbaar. Alle papieren en afspraken waren helemaal in orde. Weer helemaal tevreden!
9.4
Sale
In the past 2 years, 12 clients wrote a review about this agent:
9.3

Knowledge of the local market

9.3

Expertise

9.4

Service and support

9.4

Price/quality
All reviews (

50

)
Rent
As soon as there is an average available, it will appear here. Until then, you can read reviews that are older than 24 months.
All reviews (

1

)
Contact
Visiting and mailing address
Westpoint 190
5038 KG Tilburg
Opening hours
Monday

Mon

9:00 - 18:00

Tuesday

Tue

9:00 - 18:00

Wednesday

Wed

9:00 - 18:00

Thursday

Thu

9:00 - 18:00

Friday

Fri

8:30 - 17:30

Saturday

Sat

Closed

Sunday

Sun

Closed
At this office, you can also make appointments for viewings outside these opening hours.
Calling hours
Monday

Mon

9:00 - 18:00

Tuesday

Tue

9:00 - 18:00

Wednesday

Wed

9:00 - 18:00

Thursday

Thu

9:00 - 18:00

Friday

Fri

8:30 - 17:00

Saturday

Sat

Unavailable

Sunday

Sun

Unavailable
Error while loading the page. Please try again.