Buise van Soest Makelaars
Smart Move.
About us
Buise van Soest Makelaars -- Smart Move.
Vakmanschap, lokale kennis en persoonlijke inzet dit is precies wat Buise van Soest Makelaars u kan leveren. Naast erkende NVM vakkennis en jarenlange ervaring in de huizenmarkt kunt u bij ons rekenen op een persoonlijke en prettige benadering.
Wij richten ons op bemiddeling bij aan- en verkoop in alle geledingen van de onroerendgoed markt, maar ook op gebied van taxaties, aan-/verhuur èn beheer van huizen en appartementen zijn wij graag uw professionele partner.
What we do
Aanbod

Woningen en appartementen

Diensten

Verkoop, Verhuur, Aankoop , Aanhuur and Beheer

Dienstverlenig

Taxaties NWWI en NVM and Waardeverklaringen

Certificering

NVM, VastgoedCert and NWWI
Molenplein 1 A,
2242 HV Wassenaar
Today closed, currently not available by phone
All contact details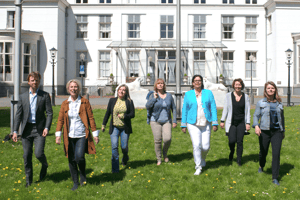 Reviews
We hebben de makelaar Anne Doedijns van Buise van Soest Makelaars ingeschakeld omdat hij al 2x eerder in onze straat huizen voor huur en verkoop heeft...
Error while loading the page. Please try again.