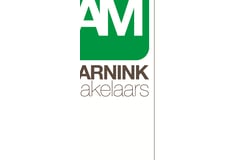 Aarnink Makelaars
Kennis van de streek en betrokkenheid bij de uw wensen
About us
In de brede strook tussen Zwolle, Meppel, Steenwijk, de Drentsche bossen en het merengebied van Noord West Overijssel is Aarnink Makelaars al jaren actief. Het kantoor is gevestigd in het centraal in dit gebied gelegen Nijeveen. Opgegroeid in deze omgeving weet eigenaar/makelaar Etzo Aarnink wat deze streek zo bijzonder maakt. Dat is de kracht van Aarnink Makelaars; kennis van de streek en betrokkenheid bij de wensen van opdrachtgevers. Met een ruime kennis van de makelaardij helpt Aarnink Makelaars u bij de aankoop, verkoop en taxatie van woningen of bedrijfspanden.
Al 15 jaar is eigenaar Etzo Aarnink actief in de makelaardij. Na zijn opleiding in de makelaardij heeft hij ruime kennis en ervaring opgedaan op het gebied van woningmakelaardij en bedrijfsmatig onroerend goed.
Etzo is voorheen vijftien jaar verantwoordelijk geweest voor de woningmakelaardij Bramer Makelaars te Zwolle.
Etzo heeft voor diverse opdrachtgevers gewerkt als particulieren, gemeenten, woningcorporaties en financiële instellingen en veel ervaring op het gebied van nieuwbouw. Een jarenlange samenwerking met ontwikkelaars als Bouwfonds, ING Real Estate, AM, DLH ontwikkeling, de Brug Vastgoed ligt mede ten grondslag aan de expertise van Aarnink Makelaars.
Etzo Aarnink: "Bij Aarnink Makelaars kennen we alle facetten op het gebied van woningmakelaardij en bedrijfsmakelaardij. Wij denken met u mee en nemen de tijd voor een goed advies. Zo helpen wij u graag verder bij de aankoop, verkoop of taxatie van een woning of een bedrijfspand."
What we do
Soort aanbod

Woonhuizen, appartementen, recreatief o.g.

Diensten

Verkoop, aankoop en taxaties

Website

Www.aarninkmakelaars.nl

Certificering

NVM, Vastgoedcert, NWWI
Nijverheidsweg 15 A,
7948 NE Nijeveen
Today opened until 17:00, available by phone until 17:00
All contact details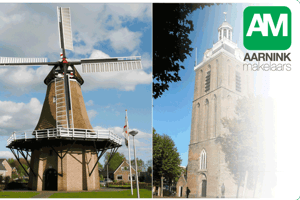 Contact
Visiting and mailing address
Nijverheidsweg 15 A
7948 NE Nijeveen
Opening hours
Monday

Mon

9:00 - 17:00

Tuesday

Tue

9:00 - 17:00

Wednesday

Wed

9:00 - 17:00

Thursday

Thu

9:00 - 17:00

Friday

Fri

9:00 - 17:00

Saturday

Sat

By appointment

Sunday

Sun

Closed
At this office, you can also make appointments for viewings outside these opening hours.
Calling hours
Monday

Mon

9:00 - 17:00

Tuesday

Tue

9:00 - 17:00

Wednesday

Wed

9:00 - 17:00

Thursday

Thu

9:00 - 17:00

Friday

Fri

9:00 - 17:00

Saturday

Sat

Unavailable

Sunday

Sun

Unavailable