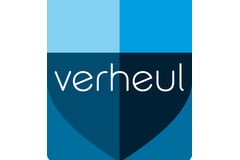 Verheul Makelaardij
Actieve Makelaars en Taxateurs voor verkoop en aankoop in de hele Noordkop
About us
De Verheul Groep is een samenwerkende groep bedrijven op het gebied van makelaardij o.g. voor woningen en bedrijven, taxaties, hypotheken, schade- en levensverzekeringen, pensioenadvisering en employee benefits. De onderneming is groot genoeg om u te voorzien van specialistische adviezen en klein genoeg om in een persoonlijke sfeer goed werkende adviezen te ontvangen.
Verheul, Adviseurs voor het Leven.
What we do
Dienstverlening

Aankoop, Verkoop, Taxaties (ook NWWI) and Persoonlijk en flexibel

Certificering

NWWI, VastgoedCert and NVM
Nieuwstraat 47,
1741 BV Schagen
Today closed, currently not available by phone
All contact details
Contact
Visiting and mailing address
Nieuwstraat 47
1741 BV Schagen
Opening hours
Monday

Mon

9:00 - 17:00

Tuesday

Tue

9:00 - 17:00

Wednesday

Wed

9:00 - 17:00

Thursday

Thu

9:00 - 17:00

Friday

Fri

9:00 - 17:00

Saturday

Sat

9:00 - 17:00

Sunday

Sun

Closed
At this office, you can also make appointments for viewings outside these opening hours.
Calling hours
Monday

Mon

9:00 - 17:00

Tuesday

Tue

9:00 - 17:00

Wednesday

Wed

9:00 - 17:00

Thursday

Thu

9:00 - 17:00

Friday

Fri

9:00 - 17:00

Saturday

Sat

9:00 - 17:00

Sunday

Sun

Unavailable