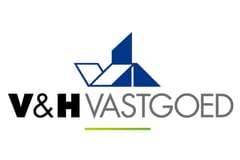 V & H Vastgoed B.V.
jarenlange ervaring, brede kennis, gedegen kwaliteit; uw regionale nvm-makelaar
About us
V&H Vastgoed is een gerenommeerd makelaarskantoor in bedrijfshuisvesting, woningen, beleggingen, taxaties en financieringen in de regio Zuid Limburg.

V&H Vastgoed kan niet alleen bogen op een jarenlange ervaring maar ook op een aantal gediplomeerde en gecertificeerde makelaar en vastgoedadviseurs zowel voor de commerciële vastgoedmarkt alsook voor de woningmarkt.

Ons kantoor heeft alle taken en onderdelen van de onroerend goed markt in huis zoals:

• koop/verkoop en huur/verhuur van bedrijfspanden;
• koop/verkoop en huur/verhuur van woningen;
• aankoopbegeleiding;
• taxaties van onroerende zaken voor banken, verzekeringen, fiscale aangelegenheden en andere doeleinden;
• technisch en administratief management beheer van bedrijfsgebouwen;
• bemiddeling van beleggingsobjecten in Nederland en daarbuiten;
• financieringen.

Wanneer u het op prijs stelt om met een van onze specialisten in een persoonlijk, en geheel vrijblijvend, onderhoud van gedachten te wisselen aarzel dan niet om geheel vrijblijvend met ons een afspraak te maken. Bel 046-4438555 of mail naar info@venhvastgoed.nl.
What we do
Diensten

Koop/verkoop en huur/verhuur van woningen, Koop/verkoop en huur/verhuur van bedrijfspanden, aankoopbegeleiding en/of aankoopadvies, taxaties van onroerende zaken (ook NWWI) and beheer bedrijfsgebouwen

Certificering

Vastgoedcert and NVM

Specialismen

Bedrijfsonroerendgoed and Woningen
Stationsstraat 1,
6365 CK Schinnen
Today opened until 17:00, available by phone until 17:00
All contact details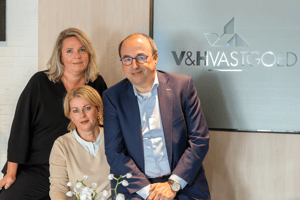 Reviews
Het contact verliep uitstekend. De makelaar maakte makkelijk contact en begeleidde de bezichtigingen uitstekend. Ook hield hij ons goed op de hoogte...
Error while loading the page. Please try again.