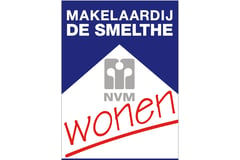 Smelthe Wonen
hét adres voor wonen en recreëren rondom het Drents Friese Wold
About us
Makelaardij de Smelthe, jarenlange ervaring in een dynamische woningmarkt.

Vanuit het centrum van Noord Nederland werkt Makelaardij de Smelthe al sinds de jaren '80 in een prachtig werkgebied. In de driehoek Groningen - Leeuwarden - Meppel vindt u prachtige natuur en mooie steden. Het is een voorrecht om hier ons werk te mogen doen.
Ons kantoor combineert jarenlange ervaring met een jeugdige dynamiek. We bieden een keur aan presentatiemogelijkheden, een verkoopstrategie die is afgestemd op u en op uw woning en een klassiek dorpse aanpak waarbij service bovenaan staat. We blijven realistisch en willen u geen luchtkastelen verkopen, maar doen er alles aan om voor u de beste overeenkomst te sluiten.
Met Makelaardij de Smelthe haalt u kennis en ervaring in uw huis, wij verkopen uw woning aantoonbaar sneller en tegen een hogere prijs.
Voor een kennismakingsgesprek kunt u contact met ons opnemen via (0592) 414 454, mailen naar info@smelthe of volg ons op twitter of facebook.
What we do
website

Www.smelthe.nl

Dienstverlening

Snelle verkoop tegen hogere prijzen, specialist in verkoop onder bewindvoering, zeer ervaren in verkoop vanuit nalatenschappen, WOZ-bezwaren, een 99% succesratio and taxatiespecialist in Assen en omstreken

specialisme

Bewindvoering, nalatenschappen, woz-bezwaren, verkopen met restschuld (NHG of niet), taxaties van woonhuizen met afwijkende bestemming and WOZ-procedures tegen no cure - no pay
Veenhoopsweg 20 -3,
9422 AB Smilde
Today opened until 17:30, available by phone until 18:00
All contact details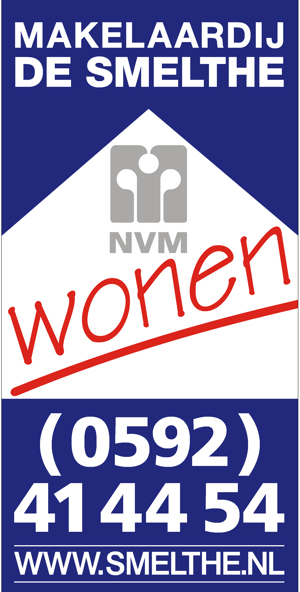 Reviews
Het contact met deze makkelaar was goed, snelle reactie op vragen en er werd snel actie ondernomen. Hij heeft een goede kennis van de huizenmarkt. Een...
Error while loading the page. Please try again.