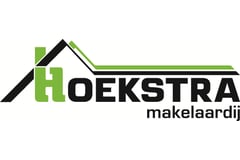 Makelaardij Hoekstra Sneek
Hoekstra Sneek heeft alles in Huis!
About us
Hoekstra heeft alles in huis!
Mogen we ons even aan u voorstellen? Hoekstra is de naam. Al meer dan 30 jaar een begrip in Friesland. Vanuit onze kantoren in Leeuwarden, Heerenveen, Sneek en Joure bedienen we de gehele provincie Friesland. Dagelijks staan er 65 enthousiaste medewerkers klaar om u bij te staan met raad en daad.
Nagenoeg alle vastgoeddisciplines zijn in ons bedrijf verenigd; aan- en verkoop van zowel particulier als commercieel onroerend goed, taxaties, verhuur, gebouwenlease, beheer en management voor Vereniging van Eigenaren en zorgvastgoed.

Ons kantoor is betrokken bij de ontwikkeling van nieuwe projecten voor woningen en appartementen, winkels en kantoren. Op trends en planologische ontwikkelingen spelen wij direct in met creatieve ideeën en actief beleid. Onze expertise, veelzijdigheid en fysieke aanwezigheid in alle (groei)regio's van de provincie maken ons tot een waardevolle partner van institutionele beleggers, projectontwikkelaars, woningbouwverenigingen, gemeenten en bouwbedrijven.

Particulieren die hun huis willen verkopen en/of een ander huis willen kopen, zijn bij ons aan het juiste adres. Makelaardij Hoekstra is als geen ander op de hoogte van vraag en aanbod op de koopwoningenmarkt in Friesland. Ook voor een waardebepaling of taxatie zijn wij u graag van dienst.

Om u een goed, compleet en actueel overzicht te bieden van ons aanbod qua bestaande bouw en nieuwbouw, geven wij 4 keer per jaar het magazine 'Wonen in Fryslan' uit.
Voor meer informatie kunt u terecht op onze website www.makelaardijhoekstra.nl of u kunt bellen of langskomen op één van onze vestigingen.
Wij zijn u graag van dienst!
What we do
Diensten

Verkoop, Aankoop, Taxaties, Beheer and VVE

Soort aanbod

Nieuwbouwprojecten, Bestaande bouw, Commercieel onroerend goed, Huurwoningen and Zorgwoningen
Westersingel 32,
8601 EN Sneek
Today closed, currently not available by phone
All contact details
Reviews
Goede begeleiding met goed advies. Luisteren naar de klant om er samen iets moois van te maken.
8.9
Sale
In the past 2 years, 66 clients wrote a review about this agent:
9

Knowledge of the local market

9.1

Expertise

9

Service and support

8.8

Price/quality
All reviews (

145

)
Buy
As soon as there is an average available, it will appear here. Until then, you can read reviews that are older than 24 months.
All reviews (

3

)
Contact
Visiting and mailing address
Westersingel 32
8601 EN Sneek
Opening hours
Monday

Mon

8:30 - 17:00

Tuesday

Tue

8:30 - 17:00

Wednesday

Wed

8:30 - 17:00

Thursday

Thu

8:30 - 17:00

Friday

Fri

8:30 - 17:00

Saturday

Sat

Closed

Sunday

Sun

Closed
At this office, you can also make appointments for viewings outside these opening hours.
Calling hours
Monday

Mon

9:00 - 17:30

Tuesday

Tue

9:00 - 17:30

Wednesday

Wed

9:00 - 17:30

Thursday

Thu

9:00 - 17:30

Friday

Fri

9:00 - 17:30

Saturday

Sat

Unavailable

Sunday

Sun

Unavailable
Error while loading the page. Please try again.