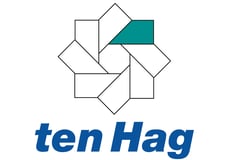 ten Hag makelaarsgroep
De combinatie tussen kennis en persoonlijke aandacht!
About us
Over ons
TOONAANGEVEND EN ALLES ONDER 1 DAK

De ten Hag groep is een toonaangevende organisatie op het gebied van onroerend goed en financiele dienstverlening in Oost-Nederland. De ten Hag groep heeft vestigingen in Zutphen, Almelo, Enschede, Deventer, Doetinchem, Hengelo (Ov.) Apeldoorn en Zwolle.

WIJ HEBBEN HEEL WAT IN HUIS
De 6 disciplines van de ten Hag groep zijn:
* Woningmakelaars
* Bedrijfsmakelaars
* Vastgoedmanagement
* Verzekeringsadviseurs
* Pensioenadviseurs
* HypotheekNet

WAARMEE KUNNEN WIJ U VAN DIENST ZIJN?
De ten Hag groep kan u op de volgende gebieden van dienst zijn:

* Verkoop, aankoop, huur en verhuur van(bestaande en nieuwbouw) woningen en appartementen.
* Taxeren van woningen en appartementen
* Het adviseren bij de planontwikkeling van nieuwbouwprojecten
* Onteigening
* Beleggingen in woningen
* Marktonderzoeken
* Het uitbrengen van algemene en juridische adviezen omtrent woningen

MAAR UITERAARD OOK OP HET GEBIED VAN:
* Verzekeringen (particulier en bedrijven)
* Pensioenen (particulier en bedrijven)
* Vastgoedmanagement (VvE's)
* Hypotheken
* Bedrijfsmakelaardij

HYPOTHEEKNET
Voor actuele rentes of nieuwe ontwikkelen kijk op www.hypnet.nl
Benieuwd wat wij voor u kunnen betekenen?
Bel ons voor een meer informatie op 038 - 426 99 88 of mail ons: zwolle@tenhag.nl
What we do
Diensten

Verkoopbegeleiding, aankoopbegeleiding, taxaties (NWWI), onafhankelijk hypotheekadvies (via HypotheekNet), VastgoedCert, Geregistreerd NVM makelaar - taxateur o.g. and NWWI taxateur

Twitter

@tenHagZwolle

Facebook

TenHagZwolle

Specialisme

Verkoop, Aankoop, Taxaties, Wonen and Verhuur

Soort aabod

Appartementen, eengezinswoningen en kavels, Nieuwbouw, Bestaande bouw, nieuwbouw and BOG, kantoor- en winkelruimte

Certificering

VastgoedCert, NWWI, Erkende Hypotheekadviseurs, NVM and NVM Makelaars

Website

Www.tenhag.nl and www.hypnet.nl
Vispoortenplas 8,
8011 TH Zwolle
Today opened until 17:30, available by phone until 17:30
All contact details
Reviews
De makelaar kwam een paar te laat bij een bezichtigingen van onze woning. En helaas wisseling van makelaar. Telefoniste zeer klantvriendelijk.
8.5
Sale
In the past 2 years, 10 clients wrote a review about this agent:
8.5

Knowledge of the local market

8.7

Expertise

8.6

Service and support

8.1

Price/quality
All reviews (

97

)
Buy
As soon as there is an average available, it will appear here. Until then, you can read reviews that are older than 24 months.
All reviews (

4

)
Contact
Visiting address
Vispoortenplas 8
8011 TH Zwolle
Mailing address
Postbus 1293
8001 BG Zwolle
Opening hours
Monday

Mon

8:30 - 17:30

Tuesday

Tue

8:30 - 17:30

Wednesday

Wed

8:30 - 17:30

Thursday

Thu

8:30 - 17:30

Friday

Fri

8:30 - 17:30

Saturday

Sat

Closed

Sunday

Sun

Closed
At this office, you can also make appointments for viewings outside these opening hours.
Calling hours
Monday

Mon

8:30 - 17:30

Tuesday

Tue

8:30 - 17:30

Wednesday

Wed

8:30 - 17:30

Thursday

Thu

8:30 - 17:30

Friday

Fri

8:30 - 17:30

Saturday

Sat

Unavailable

Sunday

Sun

Unavailable
Error while loading the page. Please try again.